Novak Djokovic rests at home as he waits out the tennis Tour's suspension. After a lovely start to the season, only the COVID-19 managed to break his momentum. But what does the World No. 1 do now that there is no tennis?
He plays tennis, just at home now.
The inaugural ATP Cup was scheduled at the start of the year in Australia. In hindsight, this proved to be in Novak's favor. Playing for his country, Novak Djokovic is a fearsome beast.
Of course, he is a beast every time he steps onto a court, but playing for Serbia, Djokovic is simply immense.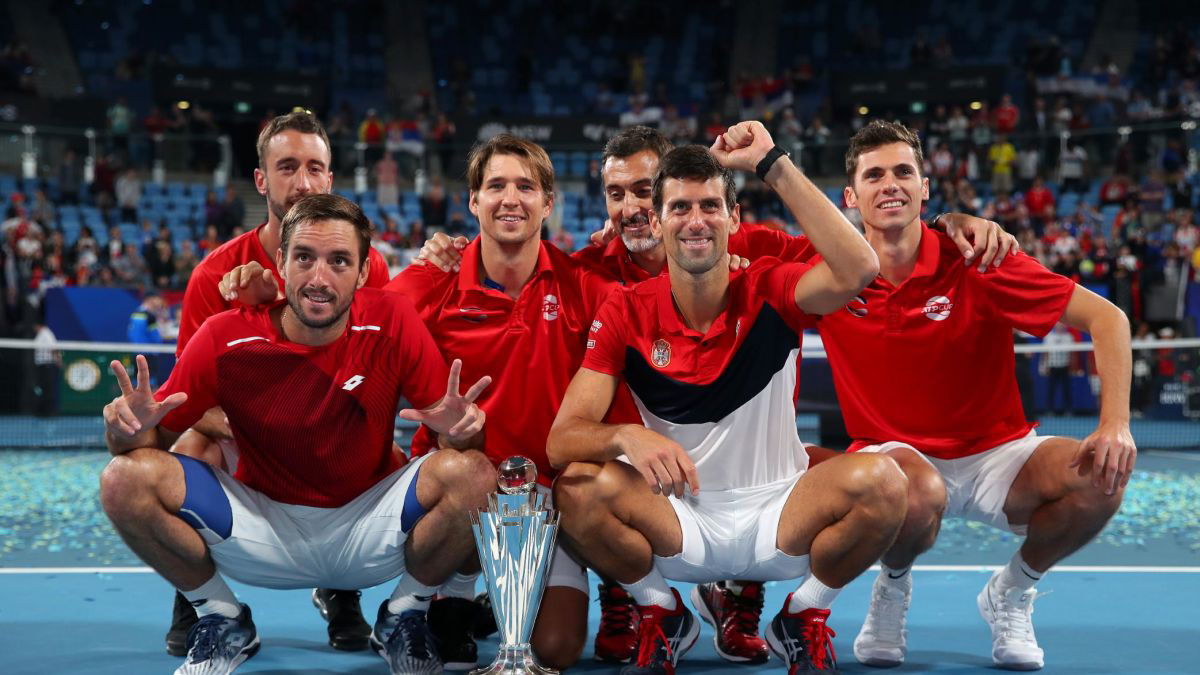 He won Serbia the ATP Cup convincingly with some scintillating tennis.
While the trophy went back to his country, he stayed in Australia, getting ready for another one. With momentum on his side, it was always going to be difficult to stop Novak from getting his eighth Major Down Under. Thiem came mighty close, but couldn't make the final leap.
Next, Nole decided to return to Dubai, after having skipped it for a few years, and lifted his third straight title. Was anyone ever going to stop this man from winning again this year? I would like to think not.
Novak Djokovic breezes past Marko
Surely when you are forced to cut short your momentum and stay home, it must get frustrating? Not for the Serb. You see, he is still getting his fix of tennis, even at home.
Watch the champion keeping his competitive instincts intact.
Competition never stops 💪🏼😂 #tennisathome🎾🏠

Такмичење није престало 😂 pic.twitter.com/JG8ux5DSdB

— Novak Djokovic (@DjokerNole) March 31, 2020
Yeah, that's right, Novak does not let up even when playing tennis at home. Not even against his brother Marko. Even when he plays with a pan and not a racket.
I guess I just have to be really ready when he asks me to play a point with him someday in the future. Hopefully.
Seriously, though, no wonder this guy keeps on winning title after title.
I just hope he comes to net more often just as he did with the first point here.
Even without my advice, I am sure Novak Djokovic is going to continue with his mission once the season resumes.
Sometime soon I hope.