WATCH: Novak Djokovic Shows Off His Flexibility In A Slow-Mo Video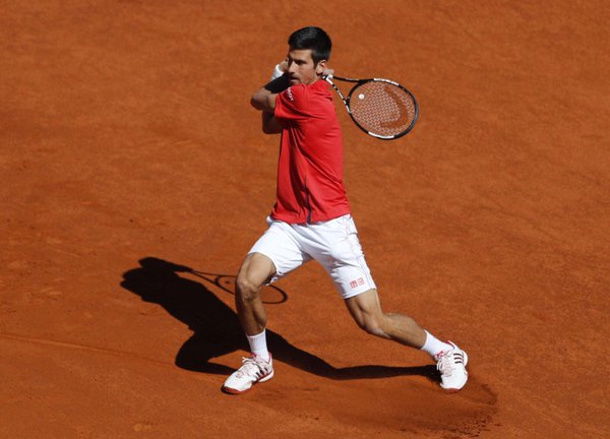 [video src="https://www.instagram.com/p/CAaPeQ8nFT0/?igshid=a1qz681fqujg"]
Novak Djokovic is lodged at his house in Marbella, Spain, to pass the quarantine season. However, that has not meant that he has stopped hitting the tennis court for keeping his muscles moving during the unexpected offseason.
He knows that as and when tennis returns, there will be a lot of it to compensate for the lost time. This means that the time for practice and healing will drastically reduce in the future. Novak wants to ensure that his top position in the ATP rankings is not challenged when he eventually makes his big return.
Djokovic uploaded a video on Instagram where he displayed his amazing flexibility while practicing. Noticeably, he was practicing in Spain. Let's find out more about this interesting video uploaded by Novak Djokovic.
Know More – Novak Djokovic Recalls Time When His Family Had Only 10 Dollars Left
What was Novak Djokovic doing in the video uploaded on his Instagram? 
Novak Djokovic was seen stretching his muscles to their limit while returning a tennis shot. He paid full attention to the fact that his skills look immaculate on camera.
That's why the video was played in slow motion at the most crucial moments. You can see Novak displaying an inhuman degree of flexibility in his legs while going for a shot that was far away from his reach. While one of his legs was lodged far away, he used the other leg to stretch closer to the ball.
Know More – When Novak Djokovic's Mother Was Stopped At The Airport For Carrying Too Much Cash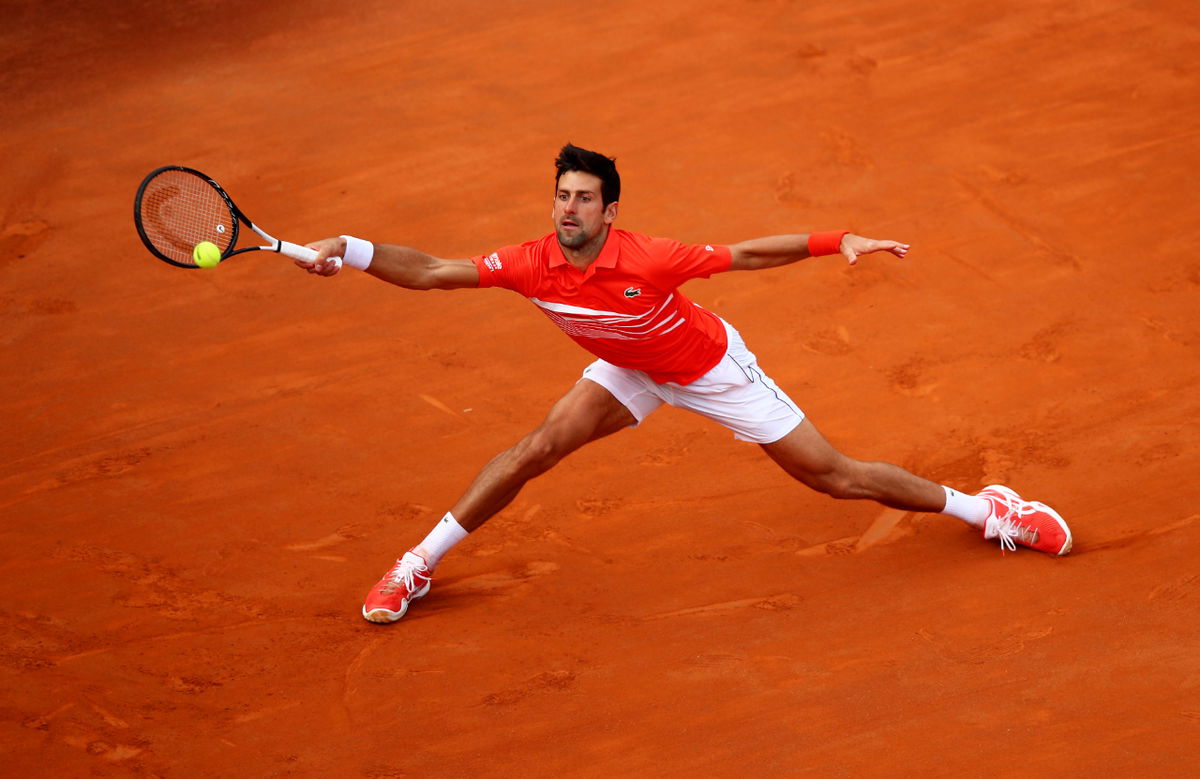 In the second part, he showed an arched back and terrific shape while delivering a fantastic forehand. As he was lodged in Spain, Novak was obviously practicing his clay-court skills. He has possibly predicted that if there is a grand slam played this year, it will most likely be the French Open. The US Open is highly improbable due to the Coronavirus devastation in the country. Do you think Novak Djokovic can win another French Open Title?