WATCH: Pete Sampras Battles Through the Worst of Times Before Completing One of the Greatest Comebacks in Tennis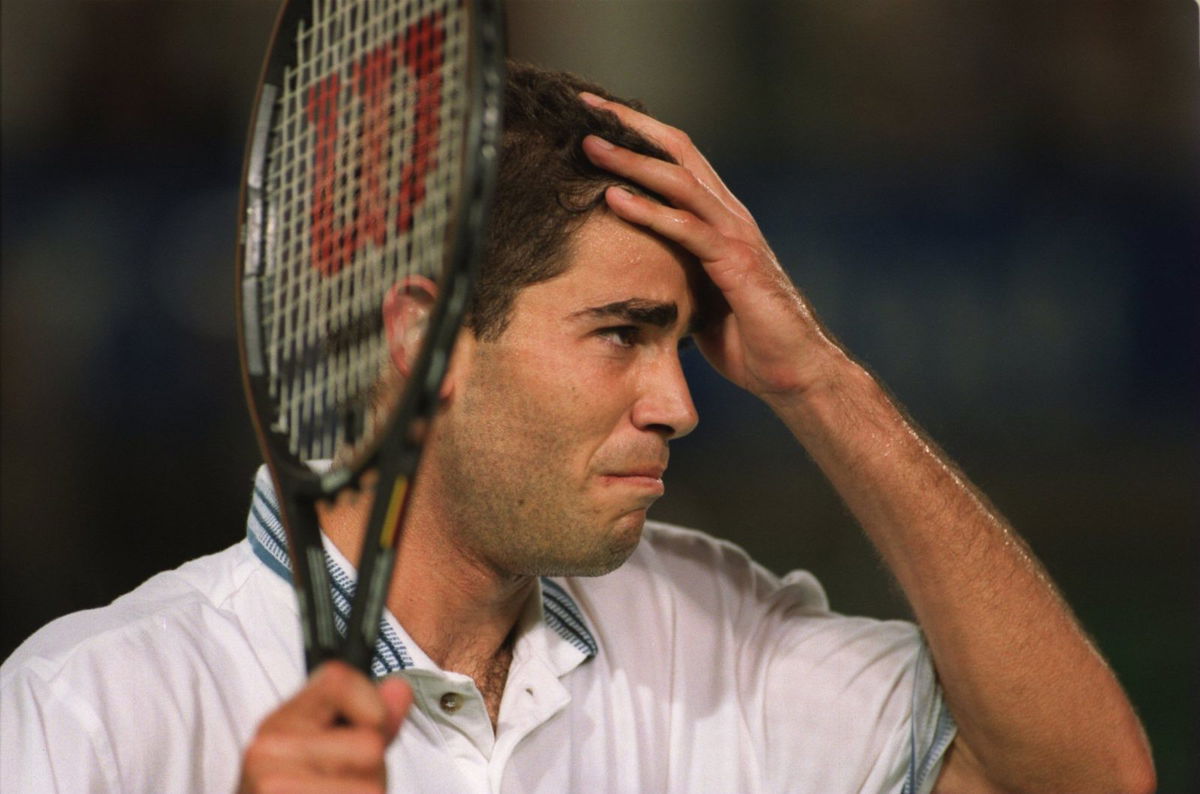 Due to the coronavirus pandemic, tennis fans have not seen the sport in months. However, they've had the chance to be privy to some emotional moments dug from the tennis archives. One such post was by the Australian Open about Pete Sampras' emotional victory at the 1995 Australian Open.
ALSO READ – "I Miss the Pistol" – Roger Federer Reminisces His Wimbledon Match Against Pete Sampras
Heart of a champion 💙 💪 #AusOpen pic.twitter.com/od2pJjyByJ

— #AusOpen (@AustralianOpen) July 28, 2020
Pete Sampras at the 1995 Australian Open
As you can see in the above video, Pete Sampras was playing Jim Courier at the 1995 Australian Open. The American managed to level the match at two sets apiece after losing the first two sets.
In the middle of the fifth set, Pete started crying. His coach Tim Gullikson had suffered a seizure and had to be flown home to the United States for treatment. Clearly, this must have been playing on Sampras' mind and might have been the reason behind the sudden tears.
In a moment of compassion, his opponent Jim Courier offered to finish the match the next day, given the emotional turmoil Sampras seemed to be facing. However, Pete overcame his emotions and played an amazing game, eventually winning the match to make it to the semi-finals. He went on the reach the finals of the event where he sadly lost to Andre Agassi.
The American dedicated the event and all future events to Tim Gullikson. He described Gullikson as a good friend and mentor. Unfortunately, Tim was later diagnosed with inoperable brain cancer and passed away in 1996.
Tim's death must have left a mark on Sampras and imbued him with the desire to be an even better player.
He clearly did achieve this a goal as he went on to win many more Grand Slams after 1995, taking his tally to 14. This was a record at that time but players have now beaten it. Even so, Pete is still regarded as one of the greatest players of all time.
Source: Australian Open Twitter