Watch: Pokimane Reveals How She Finally Got 'Awkward' Sykkuno to Dance
Published 06/19/2021, 10:36 AM EDT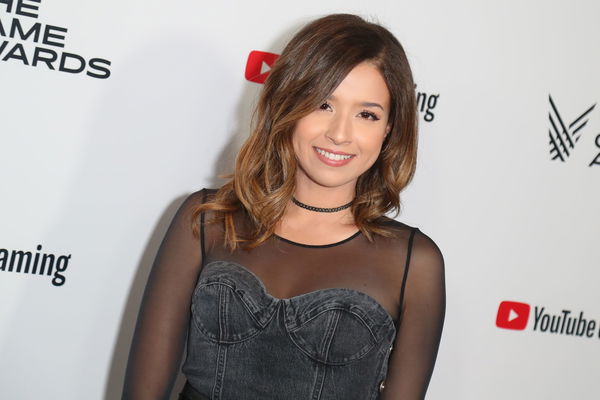 ---
---
OfflineTV and friends recently took a trip to Las Vegas, and it was an absolute content goldmine for their fans. Pokimane, Valkyrae, Sykkuno, and Disguised Toast have all been sharing stories from the trip, and fans have been loving it. Moreover, they also shared some live moments from the trip on their socials, and the internet is full of questions.
ADVERTISEMENT
Article continues below this ad
One video in particular from the trip went viral over the internet. Valkyrae noticed Pokimane was making Sykkuno dance, and she couldn't resist making a video of the same. As soon as the video hit the internet, all the fans went crazy. While a dancing Poki is a common occurrence, getting Sykkuno, one of the shyest streamers, to dance was nothing short of a massive achievement.
The morning the gang was going to have a night out, Poki knew she wanted to make Sykkuno dance. The popular Twitch streamer recently talked about how she achieved the improbable feat. According to her, she has always been an extrovert. Therefore, she loves to hype up her shy friends. However, since Sykkuno and she aren't as tight yet, she knew she had to have a careful approach.
ADVERTISEMENT
Article continues below this ad
ALSO READ: Pokimane Net Worth 2021: How Much Does the Twitch. Streamer Make a Year?
All Pokimane did was get Sykkuno a little drunk
Pokimane didn't want Sykkuno to feel uncomfortable. So, unlike her other friends, who she would have just pushed to the stage and started dancing with, she wanted to have Sykkuno's consent. Therefore, she started working towards getting his consent. This included her pestering him to go to the club with her at night.
Unfortunately for Poki, Sykkuno was out shopping for a suit with Disguised Toast at the moment. Since he couldn't get back to her till it was time for them to go to the club, Poki had to switch to plan B. Unlike her previous plan, this one wasn't as subtle or even considerate.
ADVERTISEMENT
Article continues below this ad
Poki knew that by getting a couple of shots down Sykkuno, his 'awkward' inhibitions are going to disappear. Therefore, the duo just got a little drunk, and then Pokimane popped the question, "Can I make you dance?" 
That was all she needed as she rushed Sykkuno to the dance floor and guided him. All he needed to hear was, "Listen, Sykkuno. It's like you're playing DDR (Dance Dance Revolution) with your hands in the air."
ADVERTISEMENT
Article continues below this ad
Watch this story: Biggest Xbox and Nintendo Announcements from E3 2021