WATCH: Rafael Nadal and Dominic Thiem Leave Tennis Fans in Awe With Their Masterclass at Adelaide Exhibition
Published 01/29/2021, 5:38 AM EST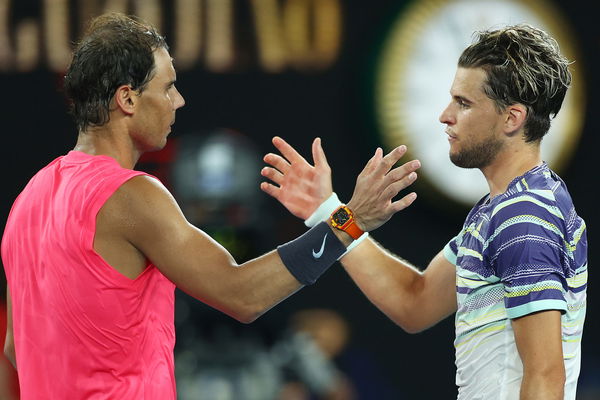 ---
---
Spain's Rafael Nadal and Austria's Dominic Thiem have raised the bar in the men's game over recent years. In the past few seasons, both players have faced each other a number of times. With each match passing by, the quality of tennis displayed by these athletes is sensational.
ADVERTISEMENT
Article continues below this ad
At the moment, both these competitors are in Adelaide for the exhibition event 'A Day at the Drive'. The two of them are treating fans to some world-class quality of tennis. During the match so far, both players are engaging in long rallies from the baseline. It doesn't get better for a fan to see two players showcasing their true talents.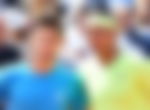 Dominic Thiem Compliments Rafael Nadal After Point
ADVERTISEMENT
Article continues below this ad
During the match, there were certain points played during which even the opponent couldn't help but compliment the other. As a point was being played, Dominic returned Rafa's serve with sheer intent and charged for a volley. The Spaniard returned with a shot seeming as a reflex reaction and it ended as a winner down the line.
In another video, the Austrian got the better of Nadal. During this point, Thiem hits a wonderful shot, the overhead single-handed backhand volley on his opponent's forehand. It is considered one of the toughest shots to execute and many times players fail to hit it successfully. Upon successfully doing it, the crowd along with Rafa applauded the World No. 3.
After this event, both players will travel to Melbourne for the first Grand Slam of the new season. In the previous seasonat the Australian Open, they played each other in the quarterfinal and the Austrian got the better of the Spaniard. However, Dominic lost to Novak Djokovic in the final.
ADVERTISEMENT
Article continues below this ad
Later, towards the end of the season, they met again in the ATP Finals and did not disappoint fans with the quality of tennis. It was also one of the best matches played during the entire calendar year.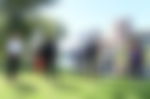 ADVERTISEMENT
Article continues below this ad