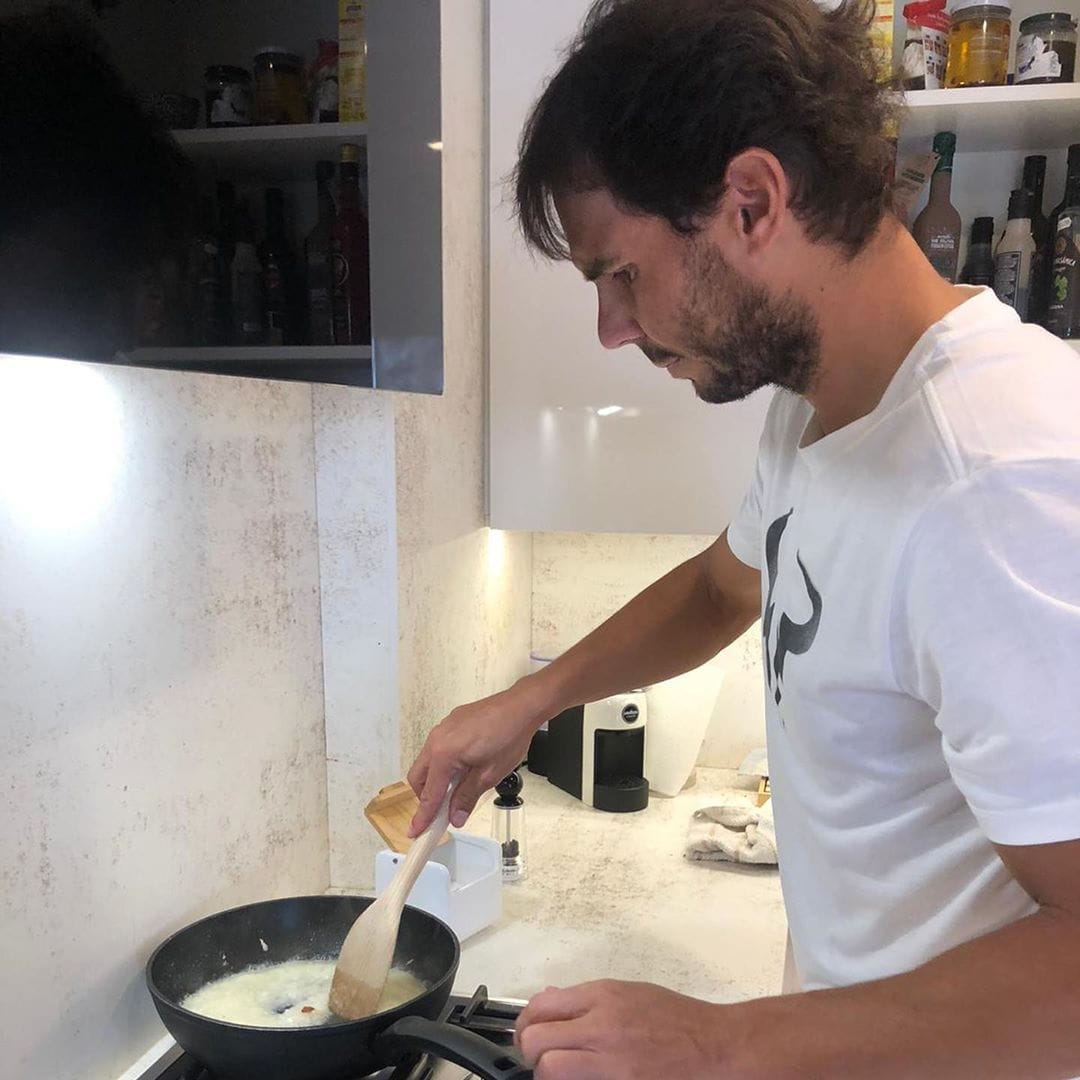 World number 2 Rafael Nadal is the latest tennis star to try a different skill amidst the Coronavirus lockdown. The Spaniard uploaded an Instagram story that showed him donning an apron!
Yes, Rafa decided to cook some food for his family as he has a lot of time on his hands. The Mallorcan looked very comfortable with his new role. In fact, Rafa used the opportunity to tell the world that he's staying at home.
Obviously, that means that his fans need to stay at home as well. With the world getting locked down, all celebrities have urged the people to follow quarantine instructions. Rafa, in particular, has used his social media account for this purpose.
the content we've been waiting for 💓 pic.twitter.com/EneilZ1Mup

— isadora (@inspiredbyrafa) March 24, 2020
Know More – Rafael Nadal Releases Letter Ensuring Safety Of Children At Rafa Nadal Academy
Rafael Nadal urges people to stay home
Rafa took to social media on Saturday to upload a beautiful message. The Spaniard urged all people to be a fighter and stay at home. However, most of all, his heart went out to all the health staff and government personnel who have been working tirelessly to contain the pandemic.
In fact, he labelled them as heroes and urged people to send them their appreciation. These are difficult times and Spain has suffered a lot due to the Coronavirus pandemic. Unfortunately, the country has already lost 2696 people to the Coronavirus.
However, the number is still increasing and it doesn't look like they will slow down. When things are so much out of our control, we can only do those things which are in our hands. At this time, staying at home and social distancing is the biggest national service anyone can do.
Know More – The Unreal Record Of Rafael Nadal That Will Never Be Broken
Hence, stars like Rafael Nadal play a crucial role. With their tremendous mass support, they can encourage people to follow their example. Just this little video of Rafa cooking cheerfully goes a long way in sending a powerful message.
Let's all follow the example and stay at home to control the travesty.