WATCH: Federer and Nadal's Bonding, Djokovic's Classy Act and More in Best Tennis Sportsmanship Acts of 2020
Published 12/27/2020, 7:00 AM EST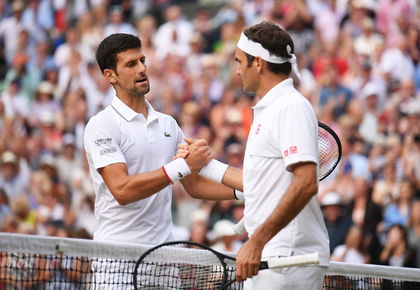 ---
---
Tennis upholds the highest standard of respect and sportsmanship. While there are certain moments of heat, there are moments that leave a fond memory behind. In a year that saw the pandemic outbreak shake the world, Tennis TV revived the spirit of the sport.
ADVERTISEMENT
Article continues below this ad
From an act of fair play to signing a fan's memento, players often find themselves doing their best for the game. The video takes us back to when a chair umpire relayed the most important aspect of the sport. He said, "This is a tennis game. The most important thing between us is respect."
Unlike most sports, the crowd also plays an equal part in a tennis match. They witness the competition in silence and cheer only between the points – to not cause players any distraction. And they are the most gracious fans when a player accidentally hits them.
ADVERTISEMENT
Article continues below this ad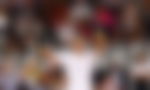 In addition to fans, even competition and rivalry is one of its kind in tennis. The 20-time Grand Slam champions Roger Federer and Rafael Nadal have redefined rivalry for the world of sports. On being asked if they are friends or rivals, the Swiss maestro said, "Can you be both? I think so."
Best heartwarming scenes in tennis in 2020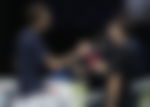 World No. 1 Novak Djokovic gave a fair point to opponent Gael Monfils and was appreciated for the same. Austria's Dominic Thiem agreed to replay a point on the call of Argentine's Diego Schwartzman. In the finals of the ATP, the Austrian ace apologized to Russia's Daniil Medvedev for winning a cheeky point.
Federer's mother made him emotional during the Match in Africa. John Isner offered a hand band to a kid after accidentally hitting him. Rafael Nadal made the coin toss guest's day. These and many more moments show how emotional the sport of tennis really is.
Relive the tennis moments of 2020 that showed us the good side of the sport. Tennis TV captioned, "It wasn't all bad this year… a video guaranteed to put a smile on your face!"
ADVERTISEMENT
Article continues below this ad
Because of the emotions, the top players also tend to lose their temper sometimes. Even though such actions are regretted instantly, they occur frequently. This year, the Greek's top-ranked player Stefanos Tsitsipas spared inches of hitting his father with a racket.
Having said that, we are now getting ready to welcome the 2021 season of tennis. Hopefully, we will see more of tennis compared to 2020 and witness more of such respectable and inspiring sporting moments.
ADVERTISEMENT
Article continues below this ad