WATCH: Roger Federer Fulfils The Dream of A 107-Year-Old Fan
Published 12/17/2019, 2:56 PM EST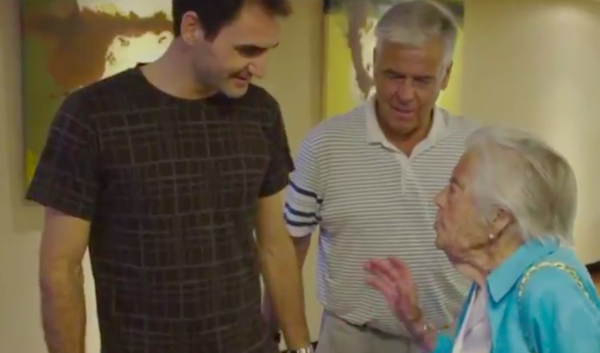 ---
---
Most likely the Swiss legend Roger Federer is the only tennis player who has a fan base across all generations. Beginning from a six-year-old kid who has just held his first tennis racquet to grey-haired people, all of them associate themselves as 'FedFans'.
ADVERTISEMENT
Article continues below this ad
During his Latin America tour, Federer met one of his oldest fans rooting for him and fulfilled her wildest of dream. She is Dorothea, a 107-year-old lady from Argentina who has followed him bit by bit since he first slammed the tennis ball on the professional tour.
She was 86-years-old when Federer turned a professional tennis player (that was the year 1998). "I have no other program when you play. I cut them all off and I see you," the super fan addressed Federer.
ADVERTISEMENT
Article continues below this ad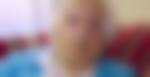 Dorothea further shared her experience of meeting with Roger."He looked a little bit different than he looks on photos," she said. "He looked younger. Because all the people say he should stop playing tennis, he so old now. He is not at all old. It's ridiculous. They have no idea what's old and what's young," she poured out her love and affection for the living legend.
Maybe Dorothea's perspectives are correct as the critics began conferring about Federer's retirement a decade ago when his 41-match winning streak the US Open was snapped. However by defying all those expert opinions and acing against the odds, the Swiss maestro went on to make and break records on the ATP Tour. He'll always be the greatest of all times no matter what the critics or the figures say. 
ADVERTISEMENT
Article continues below this ad
He is the ultimate paragon of grace and a highly romanticized artist in the sporting era. Even if Federer's Grand Slam records get outdone by his longtime rivals Rafael Nadal and Novak Djokovic, they can never be superior to Federer in the remaining aspects of the game.
His meeting with Dorothea was one of the glimpses from EPSN's documentary 'Roger Federer:  Everywhere is Home'. It will be aired in a few hours in North and South America.
Know More – ESPN Announces a Documentary on Roger Federer
ADVERTISEMENT
Article continues below this ad
The documentary solely unfolds the captivating gestures of Federer and will be aired at 8 pm (Eastern Time) on ESPN.