WATCH: Roger Federer Suggests Novak And Serena As The Best Baby Names
Published 05/10/2020, 12:46 PM EDT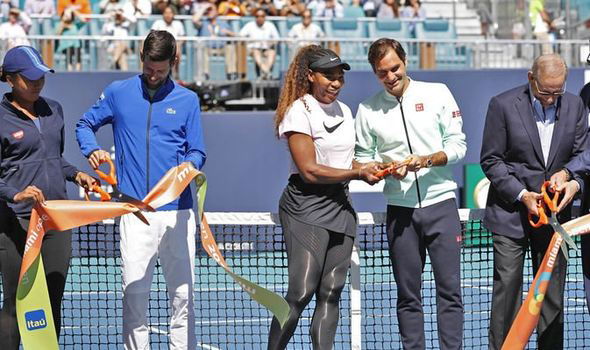 ---
---
Roger Federer is certainly the most blessed man in the world when it comes to kids. That's because he's got a rare combination of them. He has not one but two sets of twins. In 2010, it was wonderful enough when Roger and Mirka had twin girls. However, the world was pleasantly surprised when Mirka gave birth to twin boys again in 2014.
ADVERTISEMENT
Article continues below this ad
Surprisingly, Roger had a very interesting conversation about kids in the year 2014. He was part of an exhibition match with Frenchman Jo Wilfried Tsonga. The event was one week before the Australian Open and meant to commemorate the legend from Australia, Rod Laver. Rod and Roger even played some tennis at the event.
ADVERTISEMENT
Article continues below this ad
What was the conversation that Roger Federer had about little children? 
Roger Federer participated in an interesting chat as a part of the event. A fan asked Federer a possible name for their kid after a young tennis player.
WATCH – When Novak Djokovic Gave Up Against Roger Federer
ADVERTISEMENT
Article continues below this ad
"If I had to name a baby after a tennis player…my baby? It could happen very soon, this is crazy. You almost try to avoid that you know, that you name them after tennis players. I gotta ask the permission to Mirka of course, you know. Novak (laughs), Serena."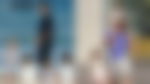 Just five months after this event, Roger welcomed twin sons. He wouldn't really go for the names of tennis players. Roger and Mirka named their twins Lenny and Leo.
ADVERTISEMENT
Article continues below this ad
His kids have always been a big source of interest for fans around the world. Twins are anyway not common. Him having two sets of twins only adds to the intrigue surrounding his life. Apparently, this runs in the family with his sister also having twins. If you had to name your kid after a tennis player what would it be and why?