From being one of the greatest athletes of all time to being an entrepreneur to now being a super mom, Serena Williams has accomplished more than one hopes to achieve in a lifetime.
The American legend is juggling with responsibilities of home and career since the birth of her daughter. However, she is now on a full-time mom duty while practicing self-quarantine during the coronavirus pandemic.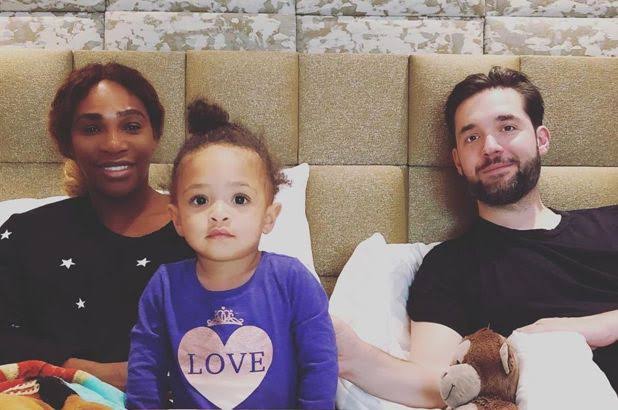 Serena Williams play a new game with daughter Olympia
The 23-time singles Grand Slam winner has been comparatively more active on social media during the time of self-isolation. The 38-year-old mainly posting fun moments with her 2-year-old daughter, Alexis Olympia Ohanian Jr. Williams now found a new way to enjoy during the quarantine with family.
Williams shared an adorable video of her and her daughter to cheer us all up in these uncertain times. In the video, Williams was playing a 'new sport' with her daughter. However, Serena looked a bit bored as Olympia was not letting her play the game. On the other hand, her husband Alexis Ohanian looked worried, watching her wife and daughter play the 'new sport'.
In the next video, Williams was trying the game very hard but she failed in the first attempt. However, Serena was successful on the next attempt as she shouted like she clinched a Grand Slam title.
Also Watch: Serena Williams Suggests Hilarious Work From Home "Hack"
Check out the video here –
— Luke (@Luke16572469) March 30, 2020
I'm glad Serena Williams is finding a way to enjoy quarantine pic.twitter.com/K8j3XYXGeD

— Lucy Caboosey (@Jauredramatic) March 30, 2020
With the novel coronavirus still spreading rapidly around the globe, live tennis looks far from certain. We hope everyone takes inspiration from Williams and spend some quality time with their family while staying at home. We also recommend you to check out the social media of all the players to get some laughter since these athletes are more than ever active on the social networking websites.
Varun Khanna
MBA tech grad.| Sports enthusiast| Writer by passion