Watch: Shroud Returns To Escape From Tarkov After New Patch Update
Published 05/31/2020, 4:08 PM EDT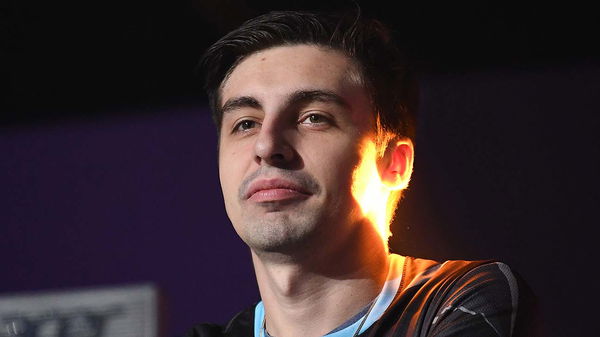 ---
---
Michael 'Shroud' Grzesiek is one of the best in the world when it comes to first-person shooters. Regarded as one of the best aimers in gaming, he has played competitive CS: GO at the highest level. Then he made a name for himself in the streaming industry by showcasing his pin-point accurate aim and versatile skill set in battle royale games.
ADVERTISEMENT
Article continues below this ad
Currently, he is in a love affair with Valorant, but also streams other games like Warzone, Apex Legends, Escape From Tarkov, etc. from time to time. In a recent stream, Shroud went back to playing Battlestate Games' MMO first-person-shooter, Escape From Tarkov. He had spent months playing the tactical shooter earlier. And now, the Mixer streamer has briefly returned to the battlefields of Tarkov after the new 0.12.6.7456 update dropped, to check out the additions and changes.
Shroud has his own item in Escape From Tarkov
ADVERTISEMENT
Article continues below this ad
MainManStan (Shroud's IGN) teamed up, in a Group, with two friends to complete a few quests to unlock traders, and level them up. But, before he started with the raids, a pleasant surprise was waiting for Shroud. He received an in-game package that contained 20 masks with his logo printed on them. Named the 'Shroud half-mask,' its description read as follows: "Extremely stylish half mask with the Shroud logo. All the Tarkov street guys know who he is."
ADVERTISEMENT
Article continues below this ad
Escape From Tarkov is a game where hardcore skills don't matter. One must be extremely cautious and tactful when making each decision, especially when playing as a PMC. Apart from the few items in the secure container, all the sweet loot you acquire vanishes once you are dead. Worried about eventually losing all the exclusive gear he just obtained, Shroud headed out for a raid as a USEC PMC character, donning one of the masks.
Continuously communicating over their every move, he and his co-op friends secured the necessary objectives and loot by gunning down multiple PMCs as well as SCAVs. They showcased perfect synergy en route to their extraction point in the Outskirts. However, not all raids are smooth sailing, even for the best. In another loot run, an adversary PMC character headshot Shroud with a pistol and killed him. Well, in his defense, he couldn't do much as he wasn't wearing a helmet.
ADVERTISEMENT
Article continues below this ad
He also shared with his viewers a list of items one must keep in the game. So if you're looking to improve your Escape From Tarkov skills and senses, learning from the pros is the best way to progress. Check out Shroud's highlights video linked above or watch it on his YouTube channel by clicking here.