WATCH: Simone Biles' Boyfriend Jonathan Owens Cheers for Her From Stands at Gold Over America Tou
Published 10/09/2021, 12:45 PM EDT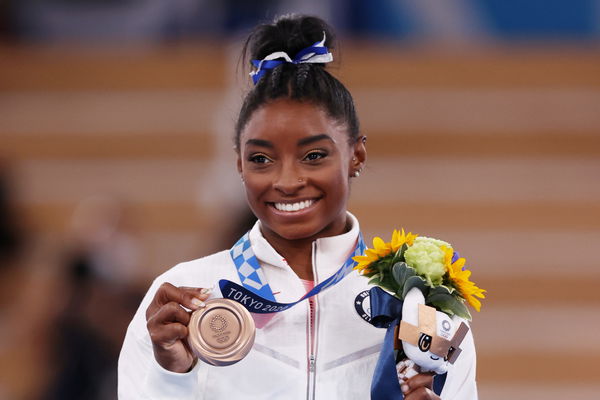 ---
---
Simone Biles has been performing all over America as part of her Gold over America Tour. A beautiful celebration of females in sports, Biles and her team want to encourage and inspire future gymnasts and female athletes around the world through their performances on this tour.
ADVERTISEMENT
Article continues below this ad
Biles' boyfriend, Jonathan Owens, was also spotted on the tour recently, hyping up his girlfriend during her show. This happened in Houston, Texas.
ADVERTISEMENT
Article continues below this ad
Jonathan Owens cheers for Simone Biles
The show took place in Houston, Texas as a part of their two-month-long tour spanning 35 cities. A fan posted a story on Instagram where Jonathan Owens can be seen clearly cheering for his girlfriend.
Both of them hail from that state, so this particular show was all the more special for them. But that's not all – Houston is also the place where the two lovebirds met!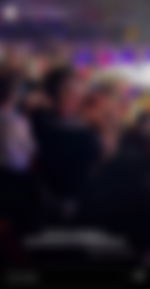 Biles, the GOAT of Gymnastics, met Owens through an app just before the pandemic and they hit it off instantly! The shared love for pets also brought them close together. While Simone Biles has one bulldog, Jonathan has two.
Talking about their relationship, he said, "This was a match made in heaven.
"There's no better person for me. She loves me, she's so affectionate. I just love that. And it's just intoxicating seeing how much work she puts into everything," Owens gushed.
The best friend tag of approval for Biles
ADVERTISEMENT
Article continues below this ad
Earlier, in an interview with her bestie Jordan Chiles, Biles had revealed how she took approval from Chiles before dating Owens. Chiles added how she really thought Jonathan Owens was such a sweet guy and gave him the best friend tag of approval.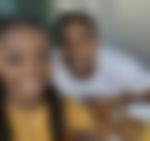 "When she first brought him to the house, I was just like, 'yeah, he's a good one.' I know immediately only because like our friendship, I just knew what she had gone through prior to him and I was just like, 'no, he's a good one'," said Chiles.
ADVERTISEMENT
Article continues below this ad
Chiles further added how she thought Owens was the nicest guy she ever met; the fact that he played football was the cherry on top!
"I didn't even have to do anything. He was the nicest dude I've ever met. I was just like, 'bro, he is a really cool one.' Then I found out that he was a football player so I was like, 'oh, there we go, it's even better!' Look at that! I was like you found a good one."