WATCH: Spectator Trolls Rafael Nadal With Underarm Serve
Published 03/05/2020, 11:07 AM EST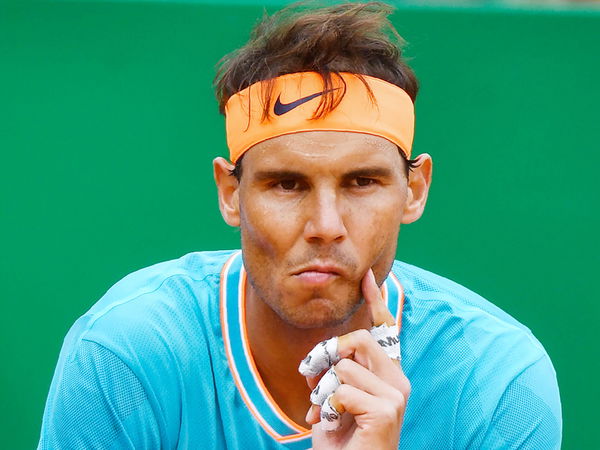 ---
---
Rafael Nadal and Grigor Dimitrov participated in the Premier Live Atlanta Challenge a few days back at the Infinite Energy Center. The proceeds from the match were donated to the Rafa Nadal Foundation and the National Tennis Foundation. Dimitrov took a little rest during the match, asking members of the spectators to play in his stead.
ADVERTISEMENT
Article continues below this ad
A with any charity event in tennis, the night isn't complete without a bit of horsing around by the players. This one was no different.
Rafael Nadal plays with spectators
ADVERTISEMENT
Article continues below this ad
Nadal played a few casual points with a few children as Dimitrov happily sat down to watch. The Spaniard actually had a good long rally with the first kid (I think we may have a future prospect on our hands here). The kid even hits a running forehand, rather similar to Rafa.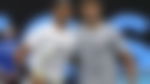 Finally, the World No. 2 finished the point off with backspin on the shot. He did apologize to the kid after that.
The following rallies were more like it with the kids.
During one game, Dimitrov led 40-0 on his serve, so he decided to let a female spectator take over to try and wrap up the game. She refused as she was wearing high-heels(never wear high-heels for a charity match!). Instead, she asked Ramsey Smith, the tennis coach of Duke University, to play in her place.
Smith was not about to let go of the chance to win a point against the great Nadal. The coach hit a cheeky underarm serve to take Nadal by surprise, before wrong-footing Rafa and finishing the point off with a winner! Check out the point below.
The charity event was a huge success, which is hardly a surprise given Nadal's involvement. And yes, the Spaniard did win the charity match, defeating Dimitrov 7-5, 6-3. Rafa doesn't really like to lose, even in charity matches, does he?
ADVERTISEMENT
Article continues below this ad
On one point, Rafa's hit one quite close to the baseline. Dimitrov wasn't going to take it standing up…or something like that.
ADVERTISEMENT
Article continues below this ad
All in all, it was a great and successful event as you can see from the packed stadium. Rafael Nadal is truly an inspiration for all, always up for a charity match that can benefit the needful.