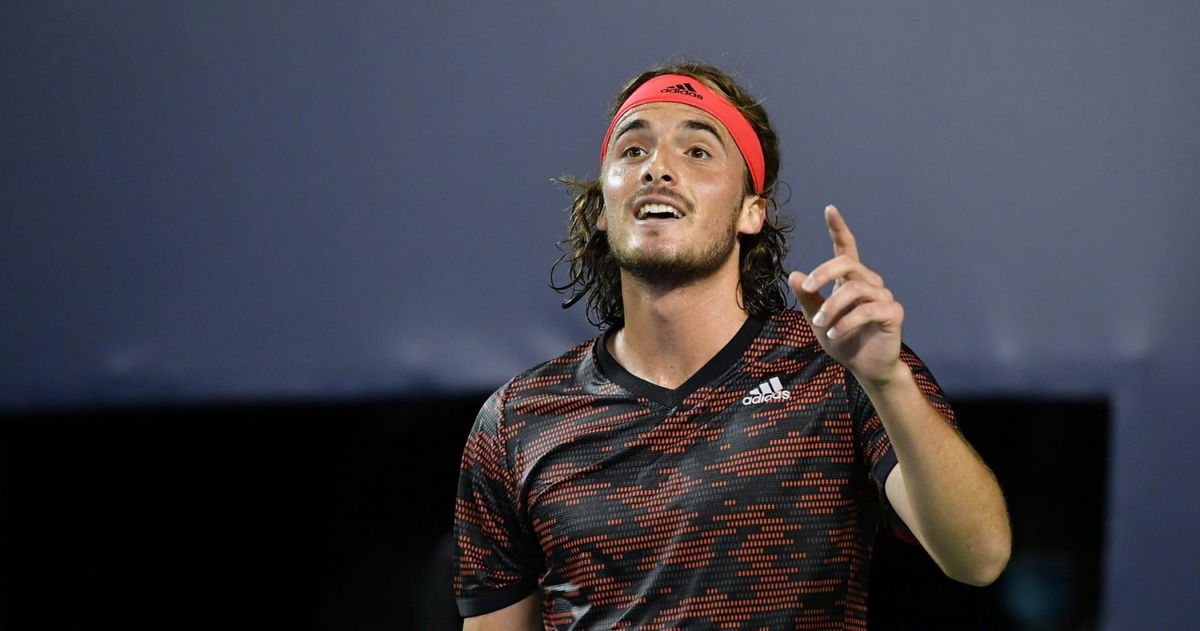 The Ultimate Tennis Showdown is an exhibition event that was started by Patrick Mouratoglou. Stefanos Tsitsipas has been playing this event and during one of his matches, he was asked to sing a Justin Timberlake song as he said that he is his biggest fan. He decided to do it but he accidentally sang a song from another artist. Check it out.
Tsitsipas: I'm gonna give you a Justin Timberlake rendition because remember, I'm his biggest fan.

Also Tsitsipas: *sings a OneRepublic song* 😂#UTShowdown pic.twitter.com/nUaFHNv6Rw

— UTS | Ultimate Tennis Showdown (@UTShowdown) June 28, 2020
Stefanos Tsitsipas Sings The Wrong Song
As you can see in the above tweet, Stefanos Tsitsipas said that he is Justin Timberlakes' biggest fan and decided to sing his song. Unfortunately, he sang 'Apologize' by Timbaland featuring OneRepublic. This is clearly not Justin Timberlake's song and he will definitely not be happy about this.
Read More – WATCH – Stefanos Tsitsipas Suggests Changes on the ATP Tour
Despite singing the wrong song, many people will be happy to see Stefanos showing off his other talents. He is clearly enjoying his time at the UTS and so are the people watching him. In the video, he was facing Alexei Poyrin who he beat 3-1 and he is going to face his next opponent this weekend. Many people are going to be waiting to see that match.
At the UTS, Stefanos is currently at the top of the table. He has won 5 out of his 6 matches which is more than what anybody has won. He will definitely keep his place there and hopefully win the tournament which is probably the first one he has played in a long time.
This event has provided the perfect opportunity for the Greek Star to prepare himself for when the ATP Tour returns. To play the Tour, he will have to be at his best as the schedule for the remaining ATP events is a very grueling one as there are going to be tournaments played almost every week.
This is something that no player has faced. But we can expect Stefanos to prepare very well to face this challenge. And hopefully, he will finally win his first Grand Slam when the Tour returns in August.