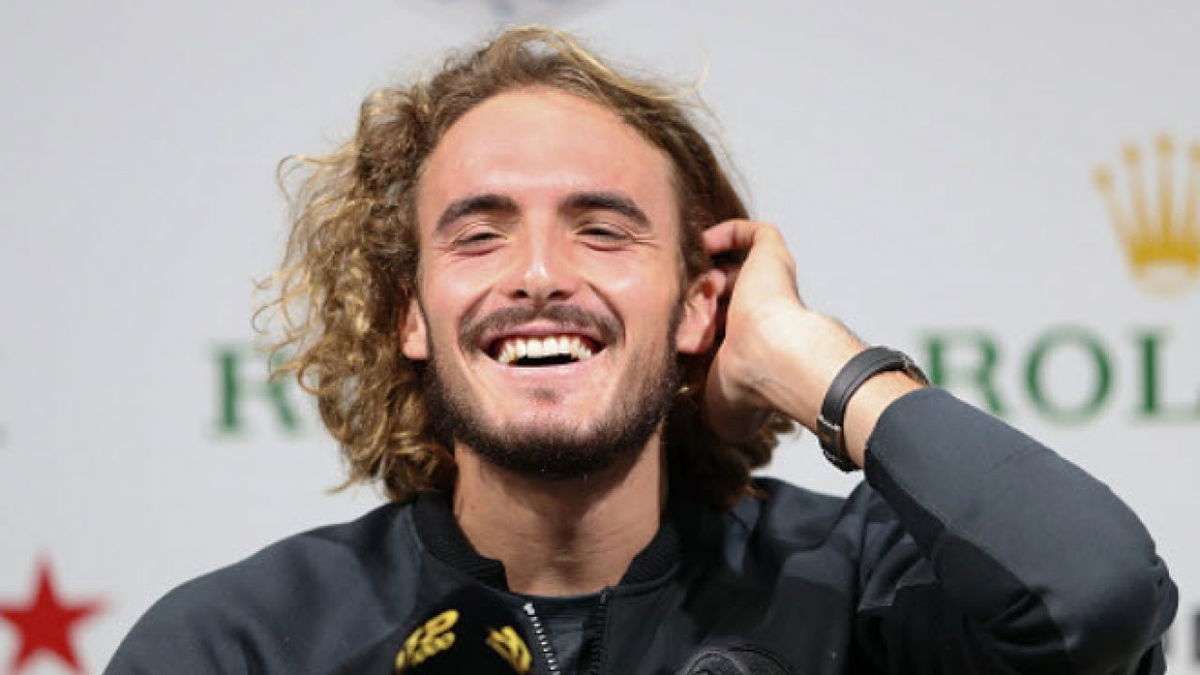 The tennis Tour's suspension will now run into July with another extension announced by the officials. With no tennis to be played for a while now, players are keeping themselves busy in interesting ways. Some are working hard, keeping in top shape, others are inventing new indoor games, eerily similar to tennis at times. I don't need to tell you Stan Wawrinka has been doing a bit of everything. Stefanos Tsitsipas, the vibrant Greek, is trying to educate himself on the delicate French language.
A few days ago, Tsitsipas gave an interview which outlined his routine, his workout his thought process during these uncertain times. As you'd expect, he is raring to go and yet there is nothing he can do about it.
As frustrating as this can be for anyone, when you are an up-and-coming young athlete, just about starting to put your stamp on the sport, things are sure to be far more infuriating.
Not so much with Tsitsipas.
As you'd expect, he is keeping a close eye on his fitness. He is keeping himself in shape so that when the ATP Tour resumes, he can pick up where he left off.
Stefanos Tsitsipas is lost
As he mentioned in the interview, he has taken the time off tennis as an opportunity to learn something new. That would be the intricate French language.
Check out the video below of Tsitsipas trying to grasp the language…and failing to comical effect. Don't worry, you don't really need to understand the language yourself to know he isn't doing all too well.
He's dumb. 😜 pic.twitter.com/nCBtJf52uy

— Jess 🍵 (@jessica4stein) April 3, 2020
The lessons soon started taking a toll, and Stefanos looked like he could drop into a deep slumber at any moment.
— Jess 🍵 (@jessica4stein) April 3, 2020
— Jess 🍵 (@jessica4stein) April 3, 2020
This makes me feel better about my own French lessons which aren't going all too well either.
Even though I've been at it for a couple of years now…nevermind.
Struggling as he may be right now, anyone who has followed Tsitsipas knows he is a smart egg. He could very well come out the other end of this suspension a man fluent in the French language.
On the tennis front, as always, I will leave by reiterating that Stefanos will be the next true dominant force in tennis. His colorful personality, his competitive spirit, and his brains are only going to help his already-solid game, and elevate him to great heights.
He will rule the ATP Tour in the coming years.
Until then, he better keep working on those lessons.