WATCH: Suni Lee Scores A Perfect 10/10 In Mesmerizing Performance On DWTS Comeback
Published 11/09/2021, 8:36 AM EST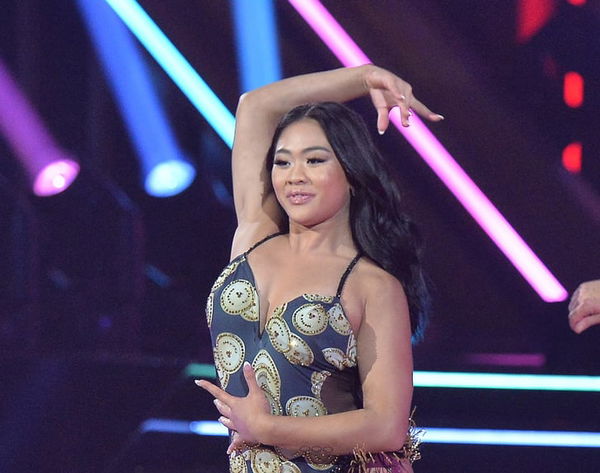 ---
---
The 18-year-old gymnastics superstar, Suni Lee, is not showing any signs of slowing down anytime soon. Lee started doing gymnastics at the young age of 6 and has never looked back since then. In the 2020 Tokyo Olympics, she became the all-around champion.
ADVERTISEMENT
Article continues below this ad
After her banging victory at the Summer Olympics, the Minnesota teen has set her next goal. Lee joined the U.S reality show "Dancing with the Stars" with her partner, Sasha Farber.
ADVERTISEMENT
Article continues below this ad
Despite being one of the best duos, Lee's sickness had deteriorated their performances. However, on Monday, the duo made a comeback, scoring a perfect 10.
What a comeback from Suni Lee!
Lee's health has been bad for the past few days, which resulted in unsatisfactory performances for the American. It was a rough week for the duo. They missed a lot of rehearsals and could not join everyone for the relay dance.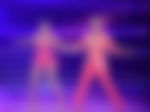 Prior to their first dance in the show, Lee had an urge to throw up but somehow managed to control and give her best in the performance. Her partner Sasha revealed how difficult the last week has been for Lee. Managing her health as well as the show was adding up to the pile of stress she already had.
Nonetheless, on Monday, November 8, Lee and Sasha made a grand comeback to Janet Jackson's 'All For You' presenting Samba.
It seems that overcoming the difficulties in her way catalyzed a better performance. The duo received a perfect score, showing off their confidence through their dance. Just a day before, Lee had taken to Instagram to flaunt her new hairstyle. Fans took that as a signal for a great comeback and Lee surely did not disappoint them!
A little while back, Lee spoke about her tiring and strenuous life. The college fresher has a lot on her plate and was having a really hard time balancing her life. But Suni Lee has stood up to the challenge and proved herself worthy of praise.
"More embarrassed than anything" – Lee talks about the negative comments
"Last week was rough. I literally ran off the stage on live TV. When I was backstage, I was more embarrassed than anything but I was not about to throw up on national TV," said Lee before her comeback performance.
ADVERTISEMENT
Article continues below this ad
She further mentioned receiving a lot of negative and depressing comments on social media. The fact that she was unwell and could not perform not only affected her physically but mentally as well.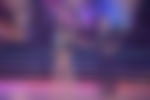 "I let them get to me," she accepted and added that she would have felt much better if she didn't.
ADVERTISEMENT
Article continues below this ad
Lee seems to have learnt from her difficult period and is back stronger for it. The other competitors should now keep their eye out for Suni Lee as she is back with a bang.