Watch: SypherPK Reveals Fortnite Season 3 Leaks
Published 05/11/2020, 2:11 PM EDT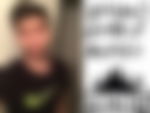 ---
---
Fortnite Battle Royale's popularity never ceases to amaze us. Despite all the recent claims that it is not a fun game anymore, Epic tried their best with all the updates. Several popular streamers, including SypherPK, mentioned the problems in detail. However, Epic games, even during the pandemic lockdown, rolled out updates to fix everything. From SBMM to Controller frame rate, even nerfing OP guns, they took care of it all. 
ADVERTISEMENT
Article continues below this ad
SypherPK's recent video is about Fortnite Season 3 leaks. June 4th is the predicted date for season 3. Sypher begins with the note that not all leaks may be accurate, but he trusts the source. The source was none other than Tabor Hill, known for his accuracy with these things. While these predictions take months to confirm, eventually, we see bits and pieces of the surface in the game. 
Fortnite Season 3 is just a month away. 
ADVERTISEMENT
Article continues below this ad
SypherPK theorizes that "there is going to be a flood of some type." This part seems legit as there have been several implications and hints that this might happen soon enough. We have already experienced the underwater movement in the Travis Scott concert. Perhaps that was just a teaser of bigger things to come. If there is water, there is going to be an Aquaman theory. However, the biggest question remains, how will players build on water? Will there be new mechanics added for this?
Sypher stated that Epic has worked with both DC and Marvel, so it might be a possibility with a battle pass collaboration. The theory also hints that the water-level surfacing will begin at the Agency. The next theory is quite old but not yet addressed by Epic. The flare gun was teased back in 2019 during the world cup. 
ADVERTISEMENT
Article continues below this ad

Epic has been preparing us for the big changes to come
Epic Games certainly know how to create suspense. They are holding off with small updates to hide the bigger one. Chapter 2 is comparatively slower with the new stuff. "The pacing of this chapter is somehow copying the pacing of chapter 1," said Sypher. The later season does pick up the pace, that is pretty evident till now.  
ADVERTISEMENT
Article continues below this ad
The other big theory is about the new vehicle that will run on water. It is perhaps going to be a Shark vehicle, like the glider. Honestly, all these speculations are great in theory, but Fortnite loves surprising people. We will just have to wait and watch what they do to surprise us in Season 3. What are your thoughts about it?