WATCH: Teary-Eyed Daniel Hemric Emotionally Honors His Wife at NASCAR Awards Gala
Published 12/05/2021, 5:32 PM EST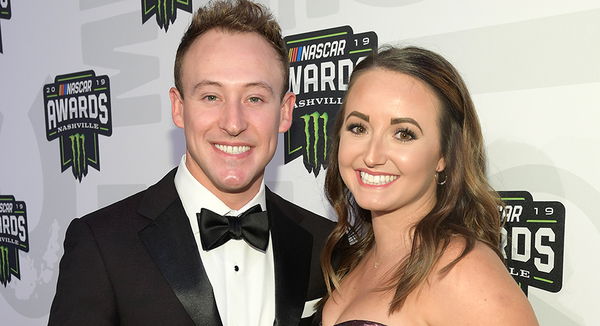 At the Phoenix Raceway last month, Daniel Hemric pulled off a championship win from almost nowhere. This is because, he had not won a single race all year. However, he finally pulled it off at Phoenix, where it actually counted. Until then, he had always come close, but missed out on many occasions.
Finally, his persistence paid off and now he enters the 2022 season as the reigning champion. Recently, Hemric and his fellow champions attended the NASCAR end of season award ceremony. As he accepted his trophy for winning the Xfinity title, he delivered a beautiful speech as he and his wife got teary-eyed.
ADVERTISEMENT
Article continues below this ad
Daniel Hemric said, "To my wife, Kenzie. Here, I got to hold it together. From the times of you having to make sure you pointed me to park on a hill, so that you could help me jump-start my car, to being here tonight. As beautiful as always. You never once wavered. You sacrificed so much so that you, Rhen [his daughter] and I could live this dream. Doing it together, means the world to me. Look forward to whatever is next for us."
Daniel Hemric could not hold back his tears, and neither could his wife
ADVERTISEMENT
Article continues below this ad
As he spoke, the 30-year-old choked up a few times. Nevertheless, he was proud of how his season had panned out, even if it yielded one win in the entire season. It could have been a lot worse though. He could have been the first driver to win a championship without winning a race, as improbable as that is.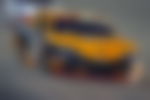 Hemric continued, "If this is the destination, great! We're going to enjoy it for sure. I will say this for certain, the journey to this destination, right here tonight, has been everything. Hope everyone has a great off season, happy holidays. Glad the speeches are over, so I could have a drink like Ben Rhodes. God bless."
ADVERTISEMENT
Article continues below this ad
Now, Daniel Hemric will be looking forward to the 2022 Xfinity Series season. Next year, he moves to Kaulig Racing, in place of Justin Haley, who graduates to the Cup Series.