Watch: The Most Interesting Characters In Apex Legends
Published 06/04/2020, 8:17 PM EDT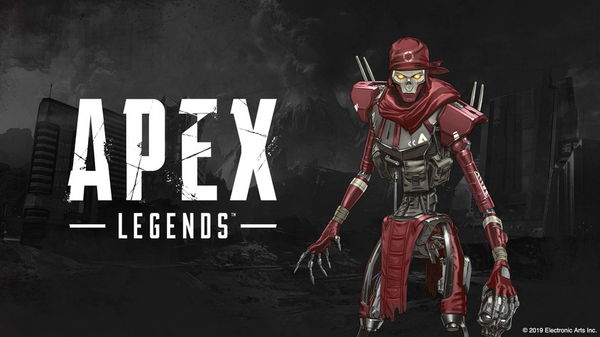 Apex Legends is known for its high-octane adrenaline-rushing immersive gameplay. The "fun" element has always been crucial to the game's dynamics. The battle royale format only makes it more competitive. However, Apex has the edge if we compare it to all the other top BR games out there.
ADVERTISEMENT
Article continues below this ad
The Gaming Merchant made a video recently where he discussed and showed us a few key aspects. He started to list all the legends and segregate them based on who is more "fun" to play with. While it differs from person to person, some features of these characters appeal to everyone. On the other hand, some don't.
However, we can unanimously agree that the list he made depends a lot on how creative we can be. It is also restricted by the abilities vested upon these legends. Some of them do not have any exciting abilities, while others have them in abundance. 
ADVERTISEMENT
Article continues below this ad
Most interesting legends in Apex Legends 
The Gaming Merchant made his list and divided them into five tiers. The top tier (S) was for the Legends who are the most creative to play with. One may feel differently about this list; however, that does not make it any less fun.
ADVERTISEMENT
Article continues below this ad
Starting with Loba, he explained how some characters are just blessed with speed. Agility and quick movement, along with ability, automatically make these legends fun to play with. What we are looking for is creative, who can you be most creative with? With respect to that, a player can only get as creative as the character allows. 
Read more – Cheaters To Remain Banned From Valorant
The legends who spice up the game
ADVERTISEMENT
Article continues below this ad
On the top tier, there were Mirage, Octane, and Pathfinder. Without a doubt, these three deserve the highest spot in this category. They are followed by Loba, Bloodhound, and Caustic. All three of them have one ability that allows the player to exercise creativity. 
The last three tiers had top quality legends, no doubt that they are match winners. However, when the comparison comes down to the "fun" element, they do not qualify. Wraith or Lifeline lack the "creative abilities" that other legends have. Nevertheless, that is his perspective, what's yours?