Watch the Rarest Punch Cards in Fortnite
Published 08/27/2020, 10:36 AM EDT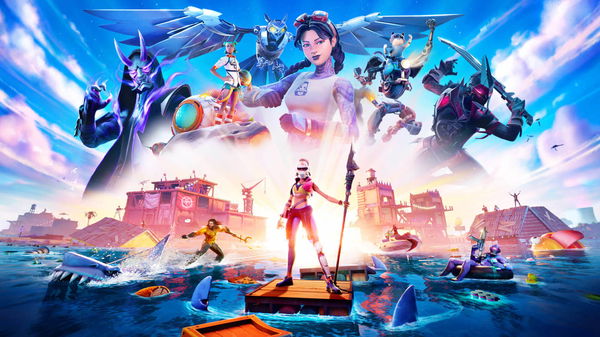 ---
---
Punch cards are more than just a way of keeping records in Fortnite. Converting them or completing them allows a player to get some XP. However, since the beginning of Chapter 2 Season 3, Epic has implemented a new format with them. Achieving specific objectives in the game automatically saves the reward progress.
ADVERTISEMENT
Article continues below this ad
This is one of the best ways to farm XP, especially with the boost one gets from these cards. While some of these are relatively easy to complete, a lot of them will take you quite some time to obtain. Thus, they are more of a progress marker of the entire game. 
With the new season inbound, there are some challenges that seem too difficult. For instance, only a handful of players have completed these punch cards. Getting these rare cards can amount to a high XP boost.
ADVERTISEMENT
Article continues below this ad
Popular content creator TG Plays showed us some of these punch cards in Fortnite.
The rarest lot of punch cards in Fortnite
These challenges can range from clearing trees to catching fish. Thus, any activity one does in the game can amount to some sort of XP bonus. TG went to the Weeping Woods to cut down all the trees in order to complete the Punch Card objective. It does not matter how you cut down the trees; you can even shoot them down. 
The cards can have any objective one can think of. Top 10 placements, collecting bricks/metal/wood, SMG eliminations, etc. They can take a long time. Hence, it is vital to stay patient with them.   
Read more – Fortnite Chapter 2 Season 4: Avengers Assemble In Nexus War Against Galactus
ADVERTISEMENT
Article continues below this ad
What will the new punch cards be in Season 4?
Season 3 has about 52 Punch Cards in the game. Completing all of them can grant an exponential boost to any player. However, most do not have the patience or the opportunity to complete all of them. The nature of some of these tasks can be extremely challenging. For instance, eliminating an opponent while riding a shark, or doing a dance while zip-lining through the storm.
Epic had created some really intriguing ones for Season 3. Now, we have to wait and see what kind of challenges we get in Season 4.
ADVERTISEMENT
Article continues below this ad
What are your thoughts about the Punch Cards in the game?