Watch: Travis Scott React To The Spectacular Live Event On Fortnite
Published 05/02/2020, 6:10 AM EDT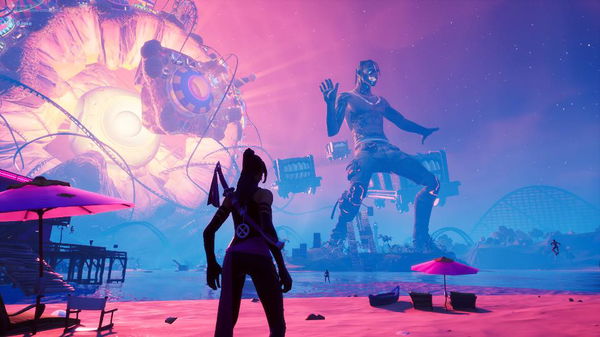 ---
---
Recently Fortnite battle royale hosted the Travis Scott event, which was a huge success. Even during the lockdown period, everyone successfully conducted this event. The viewership skyrocketed, so much so that Fortnite broke their own record, and crossed over 12.3 million concurrent players watching the live show together. It was definitely one of the remarkable moments in Fortnite. 
ADVERTISEMENT
Article continues below this ad
Travis Scott himself witnessed the event, and its safe to say, Fortnite gave him a grand tribute. "This shit is crazy," was the common line he took to during his Instagram live, showing off the event. A psychedelic spectacle of lights, music, and visual brilliance. However, Fornite had a lot of in-game issues to fix, but this was definitely one of the best things they could offer to us fans. 
"This is exactly what we about to do for Coachella in real life."
ADVERTISEMENT
Article continues below this ad
Travis Scott loved the live show so much that he wants to adopt the idea in real life. In Instagram live, he was heard saying that this is precisely what he wants to do for Coachella. "This is the craziest shit I have ever seen in my life," said Travis. 
ADVERTISEMENT
Article continues below this ad
We were all wondering how the developers would pull this off, especially with the lockdown situation. That didn't stop them from delivering, not at all. It is a brilliant feeling to have our faith invested back in them. Lately, Fortnite was going through a rough patch, and this show boosted everyone's morale.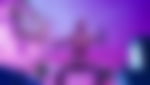 Fortnite New Update Solved All The Problems
ADVERTISEMENT
Article continues below this ad
Over the past few weeks, we have all noticed how pro players and streamers were mentioning the problems. Ninja, SypherPK, Tfue, Bugha, Bizzle, every one complained of how the fun element was missing in the game. Certainly, the Travis Scott element brought that back, along with some easter eggs. A lot of features displayed during this event, especially stuff like the butterfly, the void, the new map.
 Even elements from the old OG map was forecasted in this show. Travis himself started headbanging to the event at a point in time. While flowing through space, underwater, we wondered if the game is teasing us with new elements. Of course, Epic Games love leaving little clues for us to keep wondering what is next. 
Trending Stories