Watch: Twitch Streamer Destiny's Hilarious Response to Codemiko After She Tells Him That He Is Controversial
Published 05/17/2021, 12:00 PM EDT
---
---
Twitch has its fair share of wacky and weird content creators on the platform. While some stream with the facecam of a dog, others create content in a hot tub. But one of the coolest streamers on Twitch currently is CodeMiko. The popular VTuber has one of the best streams on the platform, which also includes interviewing other personalities from the internet.
ADVERTISEMENT
Article continues below this ad
She has talked with people like OfflineTV crew member Michael Reeves, Sykkuno, Ludwig and countless more. Recently, CodeMiko interviewed League of Legends streamer Steven "Destiny" Bonnell, and they had a hilarious back and forth.
ADVERTISEMENT
Article continues below this ad
CodeMiko calls Destiny a controversial streamer
During the conversation between CodeMiko and Destiny, Miko asked about the latter's controversial personality on the platform. Bonnell has received countless bans from Twitch for his various activities and comments. He is also a very vocal streamer, and he has talked about the various issues pertaining to the platform such as the Hot-Tub streams problem.
CodeMiko also questioned him on whether he deliberately tries to act controversial during various situations. While interrogating him about it, she also added in a sly dig about his huge personality fitting in his "tiny man-body".
"You are such a controversial figure. Do you try to be controversial, or do you just happen to be controversial? How does all that controversy fit in your tiny man-body?"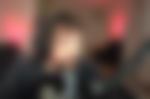 Destiny responds with a hilarious comeback
Destiny responded to these queries from Miko by stating that he doesn't try to act controversial at all. He noted that many people consider that to be the case even though he wasn't trying at all. He also mentioned that he always ended up in situations like these where he's not at fault. Along with that, he also revealed that he doesn't wasn't to be in these circumstances.
"Most of the time, I come off as really controversial, but I end up coming into controversial situations by ways that aren't even my fault."
ADVERTISEMENT
Article continues below this ad
He also said that his girlfriend Melina, asked him to change his image by talking to other creators. She mentioned that branching out more would help him change people's views about him. But Destiny wouldn't let CodeMiko off the hook for her earlier comments, and he hit her with a hilarious comeback by saying that instead of rehabilitating his image, his girlfriend talked him into coming on to Miko's show.
"It would be good for me to branch out more and to have conversations with people that could maybe like my rehabilitate my image. It would be funny or nice or whatever, and instead, she ends up talking me into coming on this f****** show."
Destiny's comment about Miko's show was a masterclass in how to give the perfect comeback. The stream was an extremely cool conversation between two of the most popular creators, and it involved more funny moments like these.
ADVERTISEMENT
Article continues below this ad