Watch: Twitch Streamer xQc Lose In Under A Minute At A Chess Game
Published 06/11/2020, 1:23 PM EDT

Follow Us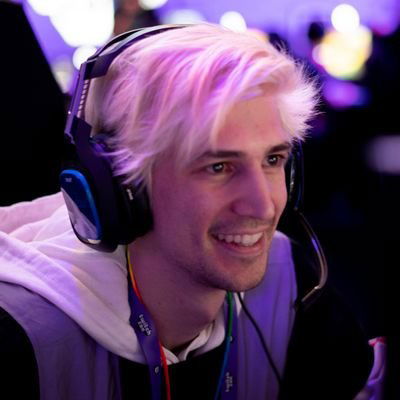 Félix "xQc" Lengyel is popularly recognized on the internet as a former Overwatch player. Hikaru Nakamura is a ChessGrandmaster who became the top chess streamer on Twitch back in May. 
Chess.com organized a tournament named Pogchamps between top Twitch streamers. Incidentally, several popular streamers, including the likes of BoxBox, VoyBoy, Fuslie took part in the competition.
For Nakamura to stream such a tournament on his own channel made others quite envious. He also officially posted an appreciation note on Twitter for every streamer who was helping him out. 
ADVERTISEMENT
Article continues below this ad
Nevertheless, things did not go according to the plan fo xQc. He lost the match before he realized where he went wrong. Indeed, it was confusing as he lost in a three-move-mate.
The pandemic standstill definitely taught us that lack of sports makes us find creative ways to enjoy it. Indoor (board) games like chess dominated viewership over at streaming platforms. 
Twitch Streamer xQc loses in a chess match under 1 min
The streamers taking part in the tournament went under group divisions of four. Just like the Fifa World Cup, only two would go on to quarterfinals from each group.
A: Voyboy, fuslie, erobb221, NateHill

B: hutch, yassuo, xQc, Cr1tikal

C: forsen, Sliker, NymN, xChocobars

D: boxbox, Swiftor, Papaplatte, Ludwig
xQc was matched up against cri1ikal, while Nakamura spectated and commentated on the entire match. While things did not go his way, it seemed like all the participants had a great time playing chess.
The most unlikeliest of sporting events trump viewership
ADVERTISEMENT
Article continues below this ad
The beauty of sports resides perpetually in the underdog card. Here we saw exactly the same, a board game dominating the viewership over popular games like Valorant. The immense popularity of some games will always stand the test of time. 
The prize pool for this tournament divided in the following way – 
ADVERTISEMENT
Article continues below this ad
Chess.com PogChamps Winner: $10,000

2nd Place: $6,000

Semifinalist (2): $3,000

Quarterfinalist (4): $2,000
The finals of the Pogchamps chess tournament will take place on June 19th.