WATCH: Umpire Mistakes Novak Djokovic for Roger Federer at Italian Open 2020
Published 09/19/2020, 12:14 PM EDT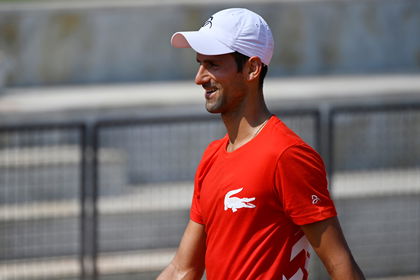 ---
---
In tennis matches, we often see players make errors by hitting the ball wide or right into the net. Umpires are human too and hence can make mistakes as well. That is exactly what happened in the quarterfinals of the Italian Open where Novak Djokovic played Dominik Koepfer.
ADVERTISEMENT
Article continues below this ad
In the third set of the match, the Serb broke Koepfer to go up 2-1. After this, the umpire, in his haste to announce the score, mistakenly called Novak Djokovic as 'Federer'. Embarassed at his error, the umpire immediately corrected himself. Unsurprisingly, this did not go unnoticed.
ADVERTISEMENT
Article continues below this ad
Novak Djokovic gets angry
The umpire's mistake was one of the lighter moments of the match. Unfortunately, the match also produced some moments that weren't as pleasing. One of those moments was when Novak Djokovic smashed his racquet at the end of the second set.
Down 5-4 in the set, Novak had to serve out his game to even the score. However, he could not do that and Koepfer won the set 6-4, thereby leveling the match at one set all. Novak was obviously angry and vented it by smashing his racquet, which led to a warning for racquet abuse.
ADVERTISEMENT
Article continues below this ad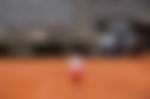 The Serb, however, did not let the warning get to him. He calmly played the third set and won the match by winning the third set 6-3. With this victory, he has moved onto the semifinal of the Italian Open. He will play Casper Ruud, who won a very tough match in his quarterfinal clash.
Novak should win the semifinal clash with ease and give himself a chance at lifting his fifth Italian Open trophy.
ADVERTISEMENT
Article continues below this ad