WATCH: US Star Oksana Masters Shares a Heartwarming Moment With Boyfriend Aaron Pike at Beijing Winter Paralympics 2022
Published 03/09/2022, 7:30 AM EST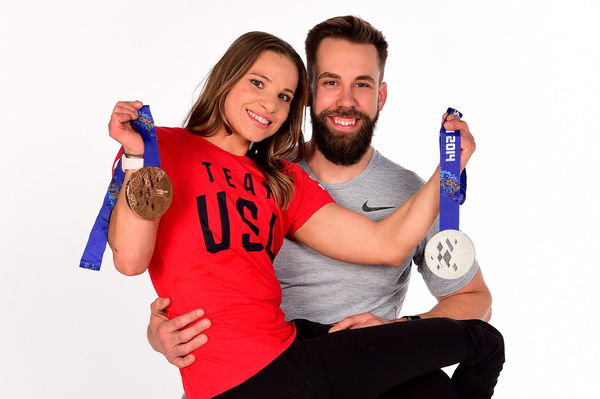 Oksana Masters has already begun dominating the 2022 Beijing Winter Paralympics. So far, she has won 3 medals at the Games. Notably, Masters is a 6 time Paralympian and an 11-time medalist. She has won a medal or more in every Olympics she has represented her country at.
ADVERTISEMENT
Article continues below this ad
She is super dominant as an athlete and is famed for her grit and determination. However, there is a special person who constantly motivates her and helps her keep her head high, even when traversing through the challenges of being an elite athlete. That is her romantic partner, American Paralympian, Aaron Pike.
ADVERTISEMENT
Article continues below this ad
Pike competes in wheelchair racing, biathlon, and cross-country skiing. Sharing the same stage together, both Oksana and Aaron are each other's pillars of strength. In a heartwarming note, Oksana recently even claimed Pike's hug to be like a Gold Medal.
Oksana's main reason for motivation
Following the amputation of her leg, Oksana undertook skiing. She qualified for the Olympics right after and even won back-to-back medals. But striving for more, Oksana began upcycling and tasted unbelievable success there as well.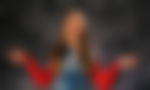 Among many others, throughout her journey, one person, in particular, has been Oksana's pillar of strength; That is Paralympian Aaron Pike. Pike himself has competed in multiple Paralympics. Even during Winter Olympics 2022, both Aaron and Oksana have been going at it strong.
In a recent video, Oksana and Aaron were captured embracing each other after Masters' performance. She reposted a video of the same on Twitter, expressing how much that moment meant to her.
"No gold medal will ever come close to the feels  @Pikester86 makes me feel with his hugs," posted Oksana.
At the games so far, Masters has won the Gold medal in Women's sprint sitting·Para biathlon, the Silver medal Women's middle distance sitting·Para biathlon, and Women's long-distance sitting·Para cross-country skiing.
However, none of it comes close to what she feels with Pike; such is their relationship. Previously, Pike has also talked about how they constantly encourage each other.
The power of believing in someone – Oksana Masters and Aaron Pike
Aaron Pike and Oksana Masters are the true definitions of a strong couple. Through ups and downs, they have stuck together always. Pike has also regarded Oksana's resiliency as a motivating factor in his life.
"We support each other through everything. Something that inspires me about Oksana is her resiliency," said Pike.
ADVERTISEMENT
Article continues below this ad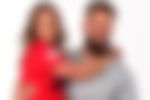 As Oksana says, the power of belief is something else altogether. The fact that they believe in each other regardless of anything is what makes them such a powerful duo.
"It's amazing what belief in someone can do, and how that just fuels you to just want to be the best you," said Oksana. 
ADVERTISEMENT
Article continues below this ad
WATCH: US Paralympics Star Oksana Masters Wins Historic Fifth Gold Medal at Beijing Winter Paralympics 2022
How far do you think the power couple will go at the Beijing Winter Paralympics?