WATCH: Victoria Azarenka Shows a Class Act as Daria Kasatkina Retires From Italian Open 2020
Published 09/18/2020, 1:14 PM EDT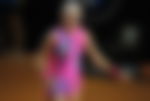 ---
---
One of the touching moments of Italian Open 2020 was seeing US Open 2020 runner-up Victoria Azarenka comforting Daria Kasatkina at length. The 23-year-old Kasatkina retired during the first-set tiebreaker after injuring her right ankle while chasing a drop shot. She laid down on the court and could not move.
ADVERTISEMENT
Article continues below this ad
The most heartfelt moment was when Azarenka rushed to her opponent with an ice-pack before any physio or match officials.
Compassion and camaraderie 💕@vika7 | #IBI20 pic.twitter.com/OvgX2RxD49

— wta (@WTA) September 18, 2020
ADVERTISEMENT
Article continues below this ad
During the first set tiebreaker, the Russian injured her ankle as she was chasing down a drop shot. It initially looked like a minor ache due to an ankle twist. Later, however, Kasatkina when couldn't move even an inch, it became evident that the injury was a serious one. Azarenka immediately sensed that, dropped her racquet, and ran to comfort Kasatkina.
Such incidents leave a lasting mark. Competition is important, but the health and well-being of a person are more so. Azarenka did what she could to relieve some of her opponent's ailment.
Victoria Azarenka showed compassion and sportsmanship
Vika packing Kasatkina's bag #IBI20 pic.twitter.com/gbjvOs9HHQ

— Ashish 🎾🎥 (@tennis_gifs) September 18, 2020
Pictures reveal that World No. 4 Azarenka even had a long conversation with Kasatkina, who was understandably in tears at that point. A few days back, the same Azarenka was in tears after she had lost her third US Open final.
Even on the bench, the three-time Grand Slam winner collected all of Kasatkina's stuff and packed them in her bag. She didn't leave her opponent's side for a moment. In fact, she even kissed Kasatkina on the forehead and reassured her that all would be well soon.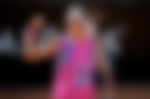 It was a display of care and compassion by Victoria Azarenka. It is because of this very reason that she is an ambassador of the sport. Players like her are the epitome of sportsmanship.
"Your comeback inspired me"- Kasatkina to Azarenka
Victoria Azarenka says she offered Daria Kasatkina any help her team could provide. Offered words of encouragement, that things can turnaround. Said Kasatkina was very gracious, said her "comeback" inspired her. #ibi20 https://t.co/xUO16U3z80

— WTA Insider (@WTA_insider) September 18, 2020
ADVERTISEMENT
Article continues below this ad
Later, Azarenka opened up on what had transpired between her and Kasatkina.
"I offered her any sort of help she needed. I told her some words of encouragement. She was very gracious. She told me that my comeback inspired her."
Azarenka's gesture will surely be remembered for long. The Belarusian player now moves ahead into the quarters of Italian Open 2020.
ADVERTISEMENT
Article continues below this ad