WATCH: Vince McMahon Brings Cleopatra's Third Egg to WWE Survivor Series 2021
Published 11/21/2021, 8:29 PM EST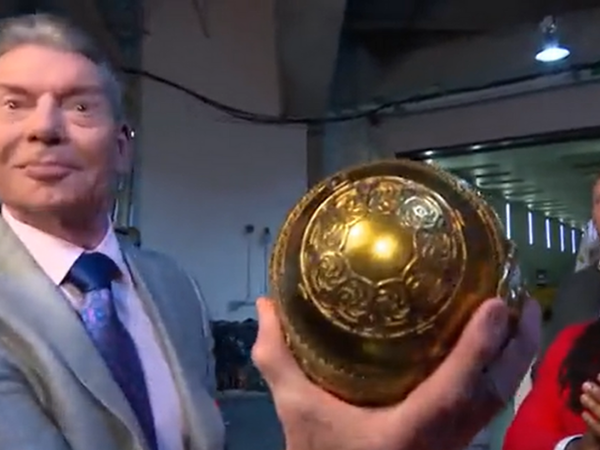 WWE Survivor Series 2021 gave the WWE Universe a very special entrance, the one of mine other than Vince McMahon.
ADVERTISEMENT
Article continues below this ad
The Big Man arrived at the arena in his limousine, and he brought with him something special. It was an egg similar to that seen in Dwayne Johnson's new movie, Red Notice.
Now, is a good time to note that WWE Survivor Series 2021 is brought to The WWE Universe by Red Notice. It may not necessarily mean that The Rock will make an appearance. Nobody thought it would mean Vince McMahon would bring Cleopatra's third egg!
ADVERTISEMENT
Article continues below this ad
Not only did he bring the egg, an audience with individuals such as Reggie, Adam Pearce, Sonya Deville, Madcap Moss, and others were present to greet him and cheer him as he showed off the egg to everyone!
Red Notice had Cleopatra's eggs, WWE Survivor Series 2021 had Vince McMahon's egg!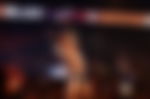 Vince McMahon invested heavily in WWE Survivor Series 2021
The PPV is one of the biggest ones produced by the company. This is where the two flagship brands put everything they hold dear on the line. The goal is to prove their brand is better than the others.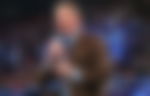 Moreover, Champions from each brand battle the corresponding Champions from the other.
To make sure that all the champions get what they deserve, Vince McMahon has to strategically place the matches so that no one gets overshadowed by another.
Even with WWE Survivor Series 2021, the show started with a major match – WWE Raw Women's Champion Becky Lynch vs WWE SmackDown Women's Champion Charlotte Flair.
ADVERTISEMENT
Article continues below this ad
Apart from the women clashing, Universal Champion Roman Reigns went up against WWE Champion Big E, Raw Tag Team Champions Rk-Bro went up against SmackDown Tag Team Champions The Usos, and many others.
Two of the most anticipated matches of WWE Survivor Series are the 5-on-5 traditional matches. In this match, five Superstars from each brand battle, and it's an elimination basis match. The last team standing takes away the victory!
ADVERTISEMENT
Article continues below this ad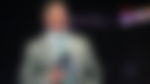 Undoubtedly, Vince McMahon invests quite a lot on this particular PPV every year since everyone arrives to the arena to support their favourite champion, and putting two champions against each other doesn't come free!