WATCH: When Cris Cyborg Made Her UFC Debut with a First Round Finish
Published 01/25/2020, 11:31 AM EST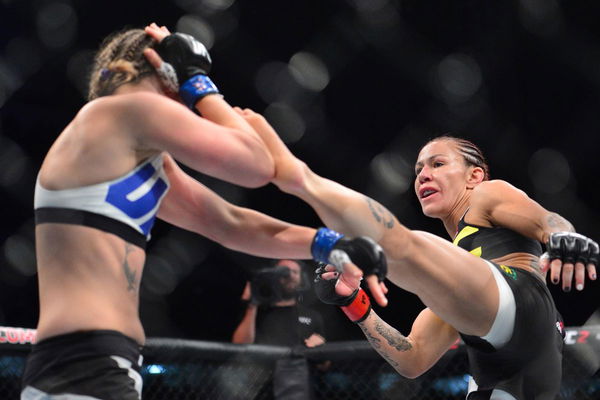 ---
---
Cris Cyborg will return to the octagon to join Bellator after leaving UFC. Following her impressive victory against Felicia Spencer at UFC 240, Cyborg left UFC after her contract expired. Dana White showed no interest in renewing the contract and also waived off her three-month exclusive negotiating period. In the process, Cyborg earned the right to immediately begin negotiations with other promotions.
ADVERTISEMENT
Article continues below this ad
However, during her time with the UFC, Cyborg delivered some of the best performances and made name for entire women division. In 2016, Cyborg faced Leslie Smith in a catchweight bout at UFC 198.
Cris Cyborg knocks out Leslie Smith at UFC 198
ADVERTISEMENT
Article continues below this ad
Cyborg competed against Leslie Smith in her debut fight under UFC. While on a 14 fight win streak, she took the UFC by storm and dominated Smith to register her 15th straight victory.
She showed brilliant boxing skills and took down Smith with a flurry of punches that left Leslie without any counter. Cyborg took the lead and executed a brutal kick which left Smith struggling to find the ground. Following the kick, Cyborg finished the fight with hammer fists within just a few seconds.
With this win, she not only made a mark in UFC but sent a message across the entire division.
ADVERTISEMENT
Article continues below this ad
After Leslie Smith, Cyborg would go down to win the UFC featherweight championship by knocking out Tonya Evinger in the third round to win the UFC Gold. She had an impeccable record with UFC, with six victories and just a single loss inside the octagon.
What's next for Cyborg?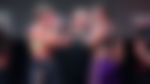 ADVERTISEMENT
Article continues below this ad
Cyborg will face Julia Butt for the Bellator featherweight championship on Saturday, Jan. 25 in Inglewood, California.
She is the only fighter in the history of MMA to hold championship belts across three major MMA promotions. It's no wonder that Cyborg will look to win the Bellator title in just her first fight for the promotion. A championship opportunity in just her first match is well deserved by the former UFC, Invicta and Strikeforce champion of the world.