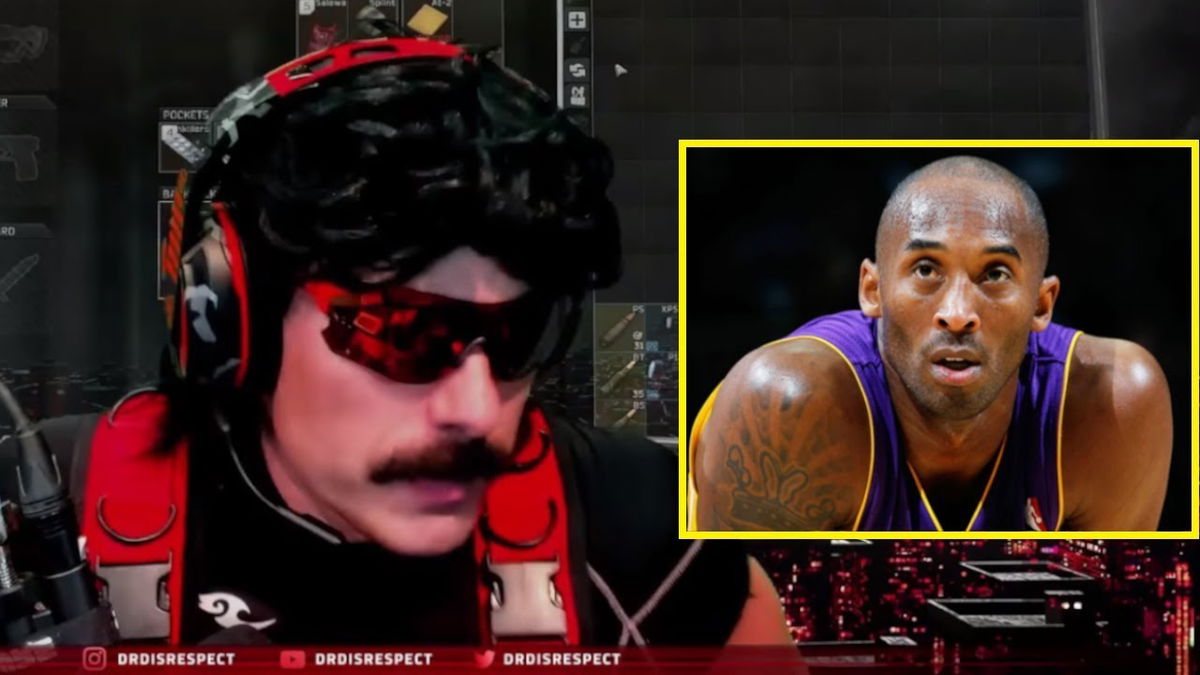 A lot has happened this year, and things don't seem to slow down. The world suffered a tragedy on January 26, 2020; Kobe Bryant and his daughter passed away that day. Many paid tribute to the NBA legend. Dr DisRespect broke character during his stream while addressing the incident. You can watch the video below, courtesy of Champions Club YouTube.
Bryant and his 13-year old daughter lost their lives due to a fatal helicopter crash in California. The father-daughter duo was on their way to a practice session at the Mamba Academy. The tragic passing left many heartbroken for days.
Dr DisRespect talking about Kobe Bryant incident
Dr DisRespect, on his stream back then, was very emotional about Kobe's passing. He admired the NBA star and couldn't really come to terms with the tragic news.
"Yesterday was a very tough day for a lot of us. Including the two-time. It's amazing to find out how much someone means to you when they are actually gone.
"I had no idea the impact Kobe had on me. No celebrity, no athlete, in fact, nobody up to this point in my life, being an only child, having a small family… and yesterday was really tough. It f***** sucks."
Kobe is no stranger to the Esports world as well. He was an investor in Epic Games, particularly Fortnite, and even the Unreal Engine.
Doc went on to say that he had a deep-rooted admiration for Kobe. He revealed that he grew up playing basketball and his respect for the sport and Kobe grew further as he aged.
"Basketball was my life"– Doc
Retirement did not keep Kobe away from the sport. The former Lakers star is widely regarded as one of the best to have ever graced the sport. Doc revealed that basketball meant a lot to him growing up and how he was inspired by Kobe.
"Basketball was my life, when he was a rookie in the NBA, I was a freshman with goals of playing college basketball. I started on a freshman on a varsity team at my high school and that's all I was. I grew up a Lakers fan… Magic Johnson was my guy, and then Kobe came along, he was a rookie in '96 and I was a freshman in high school, and so you can just imagine how, being inspired during that same era."
Doc said that what Kobe did on the court was amazing. From a basketball player to a great human, Kobe had it all. The unfortunate incident is bittering to date, and it's easy to see why a streamer such as Doc took inspiration from him.
The Two-Time also said that he felt good talking about Kobe to his viewers. When asked about his favorite Kobe moment, Doc said it's a complete package and the entire scope of what Kobe was. His entire stream highlighted what the NBA star meant to him.
The world lost a great human being that day. It even prompted someone such as Dr DisRespect to go out of character. The year has been harsh on all of us. Going forth, let's hope things take a turn for the better.
Source – Champions Club YouTube