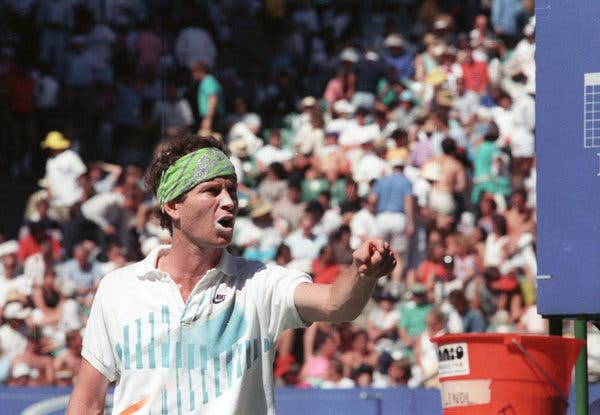 John McEnroe would feature pretty high in any list of the most controversial players of all time. Another list that he would be a respected member of, would be the greatest of all times with his 7 Grand Slams.
That's really a very rare combination of characteristics to be found in a person. He was really good at what he did. However, his overtly opinionated and loudmouth attitude ensured that he was repeatedly part of on-court scuffles and even off-court scandalous statements.
McEnroe was disqualified from the Australian Open in 1990. This was one of those incidents which would define him as a player in the coming years. Let's find out what he did to deserve this punishment.
Why was John McEnroe disqualified from the Australian Open?
John McEnroe was a dominant force at the time. He was playing in the fourth round where he was facing two-time National College Association Of America (NCAA) champion, Mikael Pernfors of Sweden.
Know More – "You're Out There On Your Own"- John McEnroe Says Roger Federer Has It Tougher Than Tom Brady
McEnroe took the first set easily but Pernfors cane back strong in the second. McEnroe was up 2-1 in the third set with both players having exchanged service breaks. During the change-over, McEnroe glared at the lineswoman while bouncing the ball on his racquet as he thought that she had made a wrong call. This earned him a code violation from the chair umpire, Gerry Armstrong, for his unsportsmanlike conduct.
His second code violation came in the seventh game of the fourth set. While McEnroe led 6-1, 4-6, 7-5, 2-4, he hit a forehand wide and bounced his racquet in anger. Another wide forehand prompted him to again smash the racquet.
This time, he had destroyed the racquet. Armstrong booked another code violation for racquet abuse. This made John McEnroe extremely angry, pushing him to go on an abusive rant. He demanded Grand Slam chief of supervisors, Ken Farrar, to intervene. However, Gerry Armstrong went on to issue a third code violation. "Game, Set, Match", called the chair umpire, awarding the match to McEnroe's opponent.
McEnroe was shocked while the crowd booed the umpire. He became the first player since Willie Alvarez of Spain at French Open 1963 to be disqualified at a Grand Slam.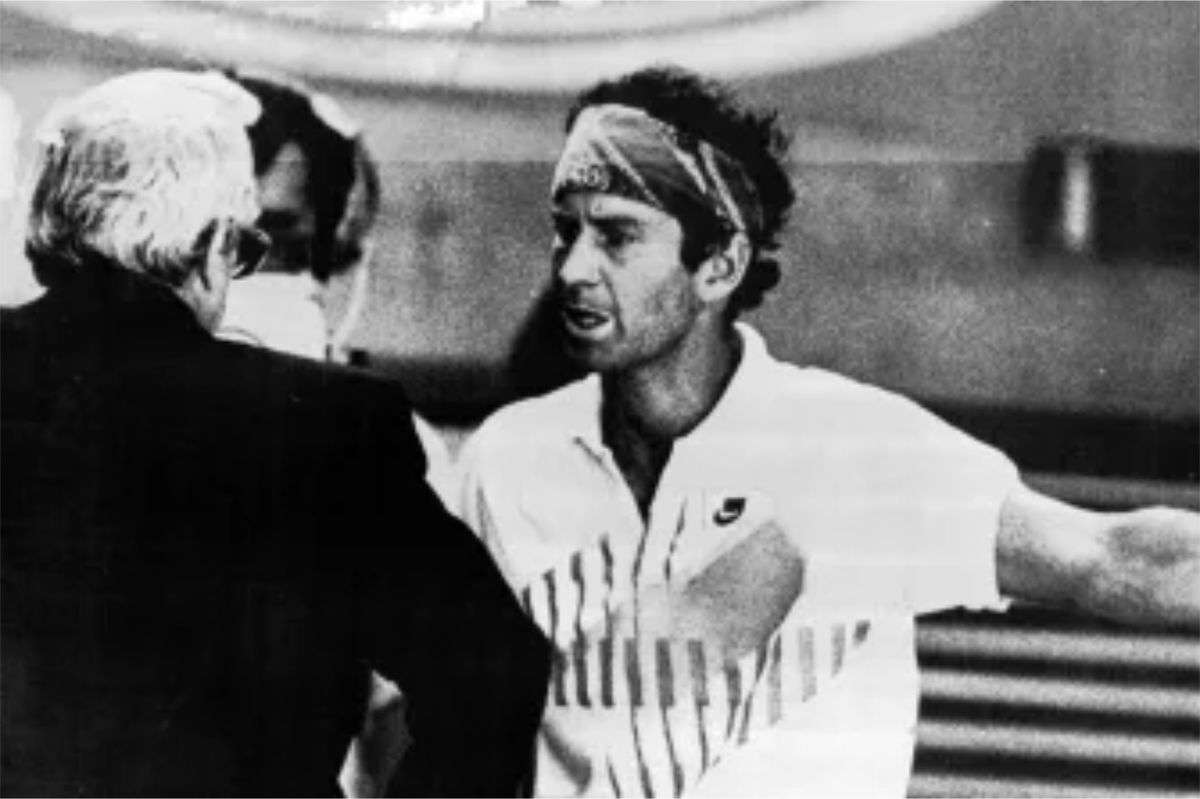 What did McEnroe say at the press conference?
John McEnroe later revealed that he thought the rule was four code violations before disqualification. He was not aware that the four-step process that had been followed until the previous year had changed.
"They went by the rule, I mean. They could've let me off. I mean they could've said in the heat of the moment it's not really what you're saying to the person. You're upset about the fact that they've just taken the point away for me to lose my serve. After you play for three hours and you know it was not like everyone heard what I said, it was between me and two people. So I think it was unnecessary to default me in that situation."
There can be differing opinions on whether the decision was correct. John McEnroe certainly displayed some very crude conduct. The code violations were inevitable, but the degree of punishment will always remain a matter of opinion.