Watch: When Justin Gaethje Popped Opponent's Knee to Win The Fight
Published 01/10/2020, 6:08 AM EST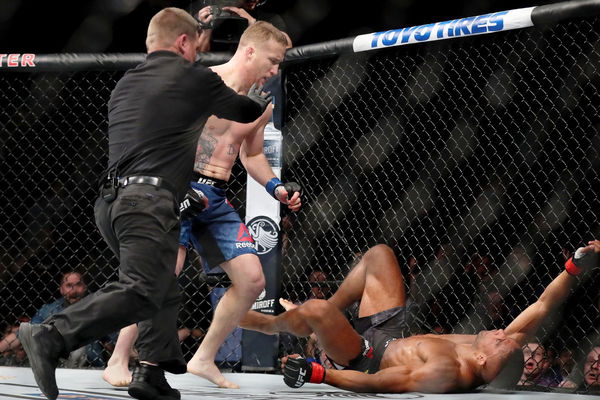 Justin Gaethje is one of the most accomplished fighters in the UFC lightweight division. He is #3 in the lightweight ranking and is currently enjoying a three-fight win streak. Ever since signing with UFC back in 2017, he has established himself as one of the top contenders for the title belt, and rightly so. 
ADVERTISEMENT
Article continues below this ad
Justin Gaethje is a knock out artist who has finished 18 opponents in his 21 wins. However, he was an elite wrestler before making his name in the MMA world. Despite having a clear understanding of the wrestling game, it's not common for Gaethje to use his wrestling to win the match. He uses an interesting combination of punches and kicks, which involves him advancing towards the opponent almost all the time. Similarly, Gaethje likes to finish the fight and has often said that he goes inside the octagon to either kill or get killed.
Gaethje knocks out Brian Foster with a leg kick
ADVERTISEMENT
Article continues below this ad
Justin Gaethje faced Brian Foster at WSOF 29 for the WSOF lightweight championship. Going into his 4th title defense, Gaethje looked dominant from the start of the round. Having never lost a single fight in his MMA career, Gaethje maintained that record, as he knocked out Brian Foster with leg kicks, to successfully defended the title belt.
ADVERTISEMENT
Article continues below this ad
The fight started with both the fighters looking extremely good with their boxing, but Gaethje took the lead when he started throwing his vicious leg kicks. Gaethje's consistency with the leg kicks must have popped Foster's knee, as he dropped on the ground, screaming in pain. Gaethje did not proceed to attack and looked at the referee, who called the fight in favor of Gaethje with a KO win in the first round.
What's next for Justin Gaethje?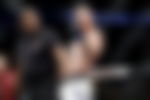 ADVERTISEMENT
Article continues below this ad
Justin Gaethje beat Donald Cerrone in his last fight, which took place at UFC Fight Night in September. Ever since winning against Cowboy, Gathje has shown interest in fighting for the championship belt. He has also left doors open for a big fight against Conor McGregor and continues to be a threat to the lightweight division. 
There are many interesting match-ups with Justin Gaethje on the card. He can make any fight look incredible, and his fighting style is sure to bring the crowd on their feet. It's no surprise that in his six fights under UFC, he has received three Performances of the Night and four Fight of the Night awards.