WATCH: When Maria Sharapova Sold Her Candies on Ellen DeGeneres Show
Published 01/06/2021, 12:47 PM EST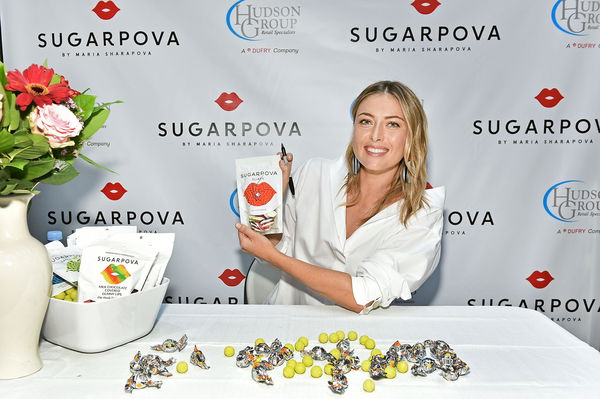 ---
---
In the early 2010s, Maria Sharapova had established herself as one of the best tennis players in the sport. With that, she got the opportunity to launch her candy lineup under the name 'Sugarpova'. In 2013, she launched Sugarpova and featured some of the flavors on the Ellen DeGeneres Show.
ADVERTISEMENT
Article continues below this ad
In an Ellen DeGeneres episode aired back in 2013, Sharapova showed off the unusual fun names of the different candies offered by Sugarpova. Some of the candies had unique names like Sporty, Flirty, Quirky, etc. And thus Sharapova, Ellen DeGeneres, and the audience were intrigued about the names.
ADVERTISEMENT
Article continues below this ad
Maria Sharapova talked about shoulder injury and Jetlag
Furthermore, they talked about the Russian's return from the shoulder injury. Sharapova and Ellen also discussed jetlag and the time zones issue when they travel from the USA to Australia.
"When you're going to Australia it takes quite a bit of time. So I'll be there about five days before I play my first round so I'll actually be missing Christmas this year unfortunately."
Then speaking on her injury, Sharapova said that it isn't a serious one. Obviously now looking back at 2014, Sharapova won the French Open, so the injury was manageable for the Russian.
"I'm just over here I played a lot and in summer I played many matches and I needed to shut it down for a while so fortunately not as serious as my injury many year ago."
ADVERTISEMENT
Article continues below this ad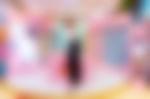 Later, like in every Ellen Degeneres show, Sharapova played a game with Ellen DeGeneres. The game was called 'Aces, Aces Lets Break Some Faces'. And here both Sharapova and Ellen had to hit tennis balls towards the cardboard cutouts of their faces. Both Ellen and Sharapova had a lot of fun on this.
Coming back to 2021, Sharapova's tennis career has ended. She retired in 2020, to embark on a different path in her life. Sharapova also got engaged to British businessman Alexander Gilkes, and expects the wedding to happen in 2021.
ADVERTISEMENT
Article continues below this ad