WATCH: When Naomi Osaka Compared Her On-Court Experiences With Tennis Movies Portrayals
Published 01/17/2021, 2:30 PM EST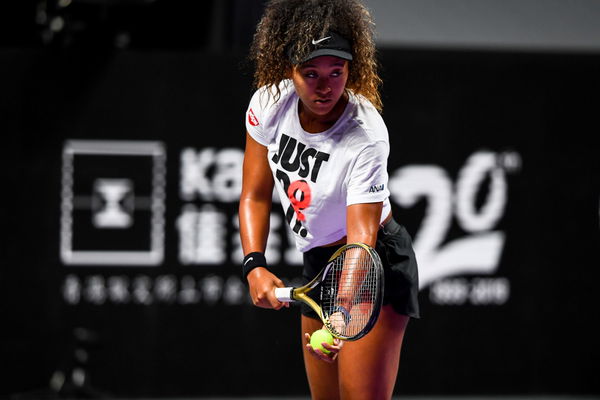 ---
---
Three-time Grand Slam winner, Naomi Osaka has evolved as a player with time. In the past couple of seasons, the Japanese star has been dominating the headlines in women's tennis. She enjoys tremendous success on the tennis courts and off it too. 
ADVERTISEMENT
Article continues below this ad
During her first Grand Slam win, Naomi shocked the crowd in New York City. As that match progressed, Serena Williams was having issues with the chair umpire, which got the crowd going on her side. The sheer integrity of the young Japanese player at that time was commendable.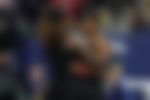 Naomi Osaka: Never Played Anyone I'm Super Angry With
ADVERTISEMENT
Article continues below this ad
Recently, Naomi was talking about movies that had an impact on her during the early years of her life. She said, "One of my favorite airplane films, 'Bridesmaids.' You know what's funny about this is that growing up I've played a lot of country clubs. Now I'm wondering is if this is what's been going on when I see them playing so competitively.
"Honestly, I've never played anyone I'm super angry with. And if it was, then it was my sister. And I would never win, so clearly it hasn't gone well for me."
The 23-year-old reflected on another iconic movie, 'Battle of the Sexes'. The plot consists of a tennis match played by Billie Jean King against Bobby Riggs. 
ADVERTISEMENT
Article continues below this ad
Speaking more about the movie, Naomi explained, "We have this iconic scene from the battle of sexes. She has a good forehand and a good lob and a slice. I could probably never hit a slice like hers. Everyone, like I feel every tennis player knows this match and what she's done. Especially the WTA girls. Everyone knows how she's kind of changed women's tennis. She's very nice. It must've been very hard."
The 2019 Australian Open champion is currently in Adelaide. She will be soon heading towards Melbourne for the first major of the new season. 
ADVERTISEMENT
Article continues below this ad