WATCH: When Ninja Compared Streaming to NBA In Interview with Kevin Hart
Published 05/23/2020, 9:28 AM EDT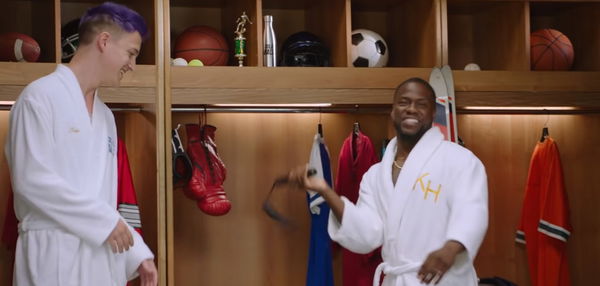 ---
---
What happens when you put one of the most popular streamers and comedians in a room? A bit of awkwardness for sure, a lot of funny comments, and of course, a ton of trash talking. Kevin Hart's web series, Cold as Balls hosted Tyler "Ninja" Blevins in a peculiar match-up, but it paid off, somewhat, in the end. With Kevin Hart around, you know you're going to get at least a few laughs, but we also found out a bit about Ninja through the episode.
ADVERTISEMENT
Article continues below this ad
Ninja and Kevin Hart chat about streaming
A few wisecracks here and there, a bit of backstory on both the celebrities started the episode off. Soon enough, Hart had a good question to dive into Ninja and his career. He asked when Ninja knew he could take his love for playing games and turn it into a full-fledged career. Ninja started by saying he began competing in Halo when he was 16-17, but it wasn't a viable career choice back then, even if he was winning. He then went on to explain why and how streaming works.
ADVERTISEMENT
Article continues below this ad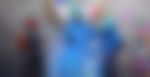 Now, many probably won't agree with the analogy Ninja uses here, but Kevin does.
"It's the same way if you're going to tune into an NBA game. You're watching someone do something you can't. I would be better than other people who play those games so.."
Hart chimed in here, saying he had seen his son watch streamers play games. He admitted being confused by it, even saying "what the f*ck are you watching? What are you doing son?"
You could almost even see Tyler a bit unsure of how to react at this point. But then, Kevin proceeded to say that Ninja's explanation made a lot of sense.
"You're basically watching somebody do what you can't at a very, very high level"
The pair touched upon other interesting topics as well, like shit-talking. In fact, Ninja even gave Kevin an example of his shit-talking habits. As always, Hart's reactions were hilarious.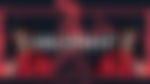 ADVERTISEMENT
Article continues below this ad
Furthermore, the streamer even talked about his streaming session with rapper Drake and his switch from twitch to Mixer.
Check it all out below in the episode of Cold as Balls.
ADVERTISEMENT
Article continues below this ad
Maybe Kevin should consider streaming. He would be a popular one with his self-deprecation jokes and wisecracks.