WATCH: When Novak Djokovic Had Funny Exchange With Andre Agassi
Published 05/11/2020, 12:45 PM EDT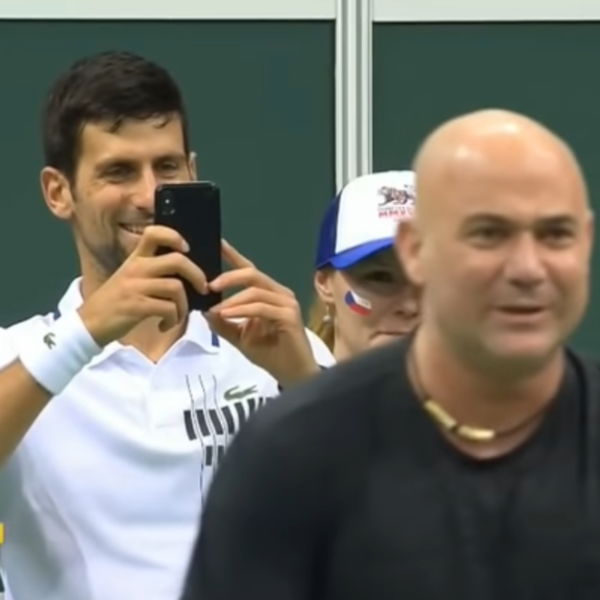 The year 2018 was very crucial for Novak Djokovic. It was also when he and his then coach, Andre Agassi, split up less than a year into their partnership. Many tennis fans, analysts, and pundits had touted this partnership as the dream team when they first go together. However, the two reunited soon after, but in a very different context. This was during the farewell tour of the pair's close mutual friend, Radek Stepanek.
ADVERTISEMENT
Article continues below this ad
The two came together to celebrate Radek's career in the Czech capital of Prague.
The opening match saw Stepanek team up with his long term partner Leander Paes against Tommy Haas and Novak Djokovic. Andre Agassi was ever-present on the sidelines. What unfolded afterward would be remembered by fans of both the stars.
ADVERTISEMENT
Article continues below this ad
Know More – "He Was Saved By God" – Novak Djokovic's Mother On His Wimbledon 2019 Victory Over Roger Federer
What happened between Novak Djokovic and Andre Agassi? 
Djokovic was looking in pretty good shape during the match. His team was leading 4-3 when Paes got ready to serve.
After a few exchanges, a fabulous backhand down the line won Novak the point. This prompted him to do something incredible. He urged his former coach, who was a master of the shot, to come out and show the fans how it's done.
ADVERTISEMENT
Article continues below this ad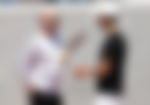 WATCH – Roger Federer Suggests Novak And Serena As The Best Baby Names
Agassi, initially reluctant about the idea, dropped his hesitation and picked up the racquet when he heard the fans cheer him loudly. Paes showcased shivering hands as Agassi got ready to face his serve in a very funny moment. After hitting the net the first time, Paes forced Agassi to extend himself towards his left. Surprisingly, Agassi did a pretty good job.
ADVERTISEMENT
Article continues below this ad
As Stapek returned the ball, Agassi prepared for a massive forehand. Unfortunately, he would only find the net. As Novak thanked Agassi for being a sport, the fans cheered even louder.
What do you think about this moment which was enough to bring smiles on the faces of their many admirers?