WATCH: When Novak Djokovic Played A Light Hearted Match With Serena Williams
Published 06/02/2020, 1:48 PM EDT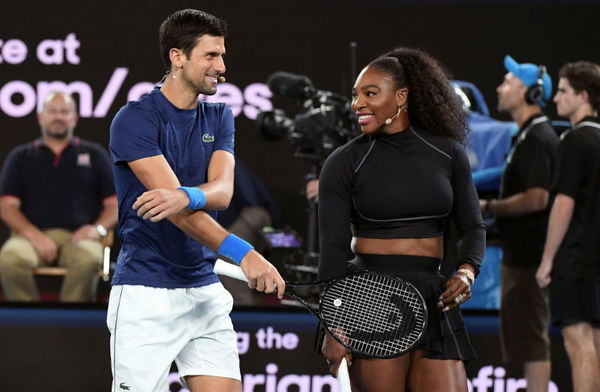 ---
---
Tennis is a fiercely competitive sport. The way in which the entire tour is structured also ensures that the competition stays at its prime. That also means that there is no time for laughter on the court. However, time and again there are exhibition events that allow the players to have some fun. One such event was organized by Novak Djokovic in Milan in 2016.
ADVERTISEMENT
Article continues below this ad
This event was for donations towards the Novak Djokovic Foundation. Notably, the organization works to support the education of young children. As it was Novak who was sponsoring the event, big tennis stars flocked to participate in its organization.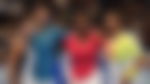 ADVERTISEMENT
Article continues below this ad
This included Fabio Fognini, Serena Williams, Flavia Pennetta, and his arch-rival Rafael Nadal. However, the most light-hearted match was the mixed doubles one. In this match, Novak teamed with Flavia Pennetta to take on Fabio Fognini and Serena Williams.
Know More – Novak Djokovic Receives Another Prestigious Award
Novak Djokovic plays a funny match with his friends
It was pretty obvious that none of the stars were serious in the match. They didn't hit their shots too hard and broke into frequent laughter.
The only player who looked a bit serious was Flavia Pennetta. However, this amazing event didn't end at this point. The next day, Novak would go head to head with Rafael Nadal.
He won the fun-filled contest 6-4, 6-4. It was an overall successful event.
ADVERTISEMENT
Article continues below this ad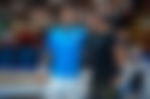 Know More – "He Wants This Gold For Serbia"- Novak Djokovic's Mother Reveals His Olympic Dream
"I was blessed to have a supportive and loving family who believed in my dream of playing tennis among the world's best players. As a father, the Foundation's mission means more to me than ever. I want to ensure every child gets the best start in life through early childhood education so they can achieve their dreams, just as I did", said Djokovic.
ADVERTISEMENT
Article continues below this ad
The initiative is handled by Novak Djokovic together with his wife Jelena. The two have already made quite a big change in Serbian education. They will hopefully contribute a lot more to it in the next few years.