WATCH: When Novak Djokovic Tried Playing Wheelchair Tennis
Published 03/29/2020, 4:37 PM EDT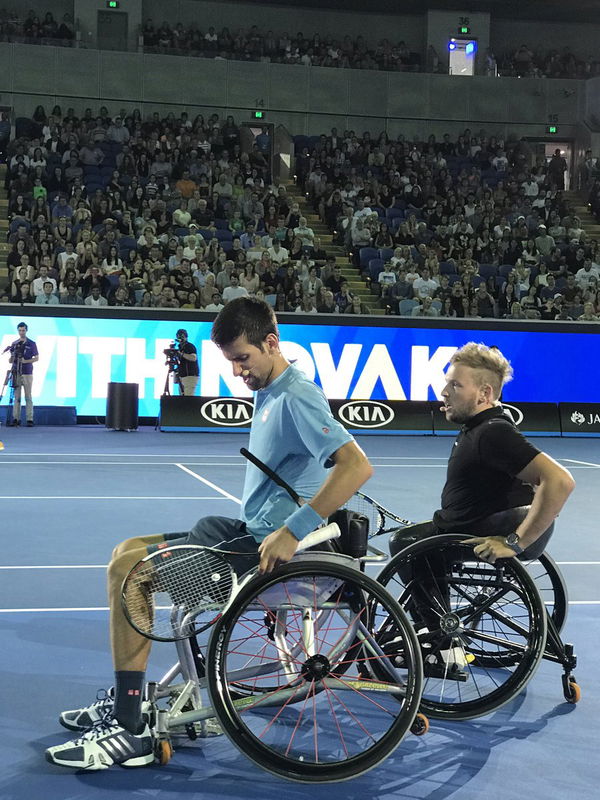 ---
---
Novak Djokovic is a class apart in tennis, we all know that. It doesn't matter if you are his fan or not, somewhere in the back of your mind you know he can pull some incredible things on the court. There is one form of tennis that he could not master, though, and that is wheelchair tennis.
ADVERTISEMENT
Article continues below this ad
Novak is a man who takes inspiration from everything and everyone around him. His opponents inspire him, his tough childhood inspires him. You boo and heckle the man, and you'll inspire him.
There is one more source he draws upon which we could all take inspiration from, and that is the wheelchair tennis players.
ADVERTISEMENT
Article continues below this ad
These tough men and women laugh in the face of atrocity and defy odds to not just lead normal lives, but thrive in the world of sports.
Novak Djokovic takes to a wheelchair on the court
Tennis is not an easy sport to play even standing up, take it from me. You could train and practice for hours on end, and yet you somehow fail to grasp even certain fundamentals.
This is all the more reason to admire these men who take the tennis courts with their wheelchairs and make it look ever so easy.
Novak Djokovic once tried to play some wheelchair tennis during the 2017 Australian Open. He joined up his friend and wheelchair tennis Grand Slam champion Dylan Alcott.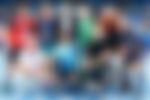 Novak's struggles start even before the tennis starts. Unable to move an inch during the first point, Novak hilariously requests Alcott to "just play in the middle." And guess what? His struggles continue even though Alcott obliges.
ADVERTISEMENT
Article continues below this ad
As the game winds down, Novak Djokovic urges the crowd to give Dylan and his fellow wheelchair tennis players a big hand. Dylan is quick to praise the Serb as well, calling him the biggest supporter of wheelchair tennis.
Check out the Serb's struggles below.

This memory is the perfect blend of heartfelt compassion and a dash of some comical attempts by Novak to try and play.
ADVERTISEMENT
Article continues below this ad
Novak had some passionate words that I hope resonates with everyone reading this.
"I've said it before, these guys are heroes to me, they really are. They make the game of tennis more beautiful and more unique because of what they do and how they do it. They turn their handicap into something that inspires a lot of people, including myself."