WATCH: When Rafael Nadal Caught a Journalist Taking Nap at the Australian Open Press Conference
Published 01/20/2021, 12:55 AM EST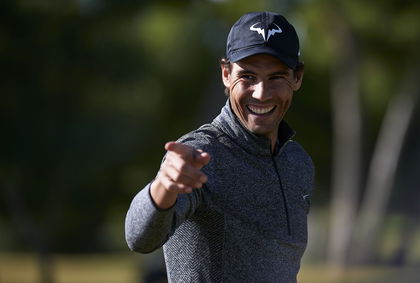 ---
---
Despite being the toughest competitor in tennis, Rafael Nadal is fun and jovial off the court. So when his eye caught a reporter snoozing in a press conference, Rafa decided to lighten up the atmosphere in the room.
ADVERTISEMENT
Article continues below this ad
This happened at the Australian Open 2019, in the post-match conference after his first-round win against James Duckworth. Rafa won that match without breaking any sweat, 6-4, 6-3, 7-5.
However, when Nadal first saw the reporter, Ubaldo Scanagatta, sleeping, he directed everyone's attention to him. The crowd broke out into a quiet laugh. "It's not interesting today," Rafa laughed with them.
ADVERTISEMENT
Article continues below this ad
Later on, as Ubaldo snapped awake from his nap, the 34-year-old Nadal wished him good morning in the Italian. And while the reporter apologized, Nadal asked him to not worry as they were simply joking.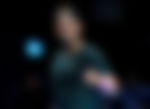 Rafael Nadal has a ball in the post-match conference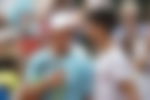 The 20-time Grand Slam champion has one of the most balanced personalities in the world of sports. While he is the ultimate warrior on the court, Nadal is calm and collected outside of tennis.
In this napping incident at the 2019 Australian Open, the 'King of Clay' even tried to pull the reporter's leg. He said, "I know you was focus on closing your eyes to be more focus on what I am saying."
Such things allow players to take a mini-break amid the pressure of a Grand Slam. That year, Nadal reached the final of the Australian Open for the fifth time in his career.
Of the five finals, the Mallorcan has won only one in 2009, defeating the Swiss maestro Roger Federer. Moreover, it is World No. 1 Novak Djokovic who is the biggest threat in Melbourne Park. He has won the Australian Open a record 8-times out of his 17 Grand Slams.
WATCH: Novak Djokovic Puts up a Special Moment for Two Adelaide Fans
Nadal's chances at the Australian Open 2021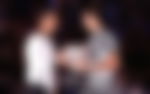 Even though Federer will be absent at the Happy Slam, Nadal is a long way from winning the title. Considering his records on hard courts, the challenge becomes even more difficult for the Spaniard.
ADVERTISEMENT
Article continues below this ad
But he will inevitably fight every point, every game, every set, and every match of the tournament. That is what makes Nadal one of the finest athletes present on the face of the earth.
Rafa, who is quarantining right now, will play an exhibition match in Adelaide. Afterward, he will move to Melbourne Park to lead Team Spain in the ATP Cup 2021.
But fans are waiting to see him roar and battle for the Australian Open 2021 title. He will begin the campaign starting February 8 this year. Can Nadal win the Australian Open this year?
ADVERTISEMENT
Article continues below this ad
WATCH: When Rafael Nadal Blasted Chair Umpire in Shock Olympics Defeat