WATCH – When Rafael Nadal Failed a Challenge at US Open
Four-time champion Rafael Nadal created history at US Open as he became the first-ever player to win a match with the closed roof at the Arthur Ashe stadium in the 2016 edition. Subsequently, he was challenged to hit a ball off the new retractable roof.
Nadal eased past Andreas Seppi in straight sets 6-0, 7-5, 6-1 in the second round of the 2016 US Open. In the post-match on-court interview, ESPN reporter Tom Rinaldi challenged Rafael Nadal to hit a ball off the new retractable roof at Arthur Ashe Stadium. The tennis stadium is the largest one in the world and it was certainly not possible for Nadal to hit the ball off the roof.
Watch how Nadal failed the challenge –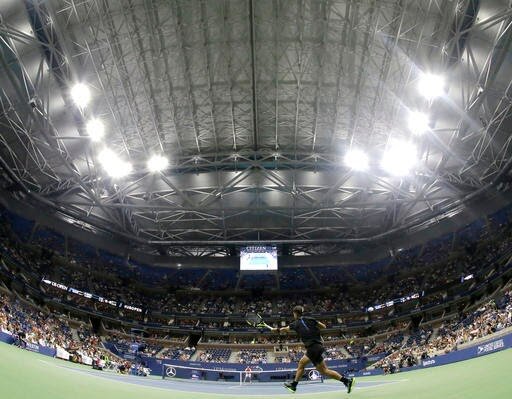 "Do you think looking up from where we stand right now to the roof close that it is possible to hit a ball from where we stand off the roof," asked Rinaldi.
"Impossible for me" – Rafael Nadal
"You want me to try?" asked Nadal who seemed to be doubtful but the roar of the crowd pushed him to try it. The Spaniard tried hard but failed as the ball could not touch the roof. "Impossible for me," said Nadal laughingly.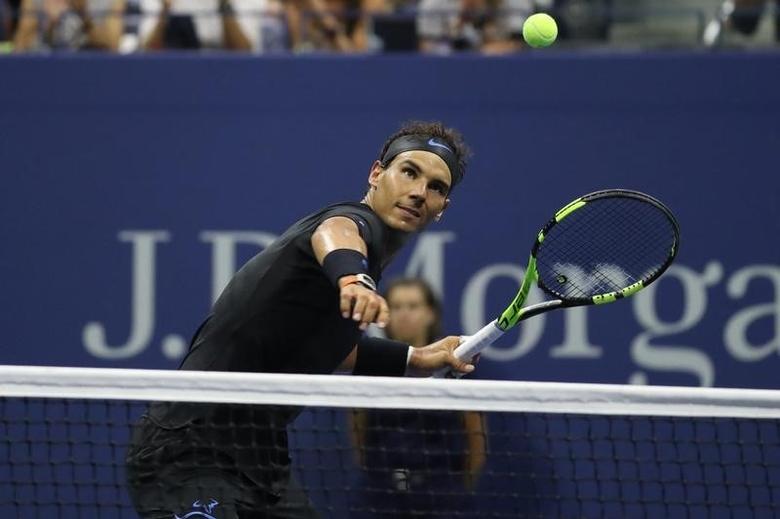 Read More: "You Drinking Some Tequilas" – When Rafael Nadal Responded To a Fan at Australian Open
"It is great to be the first player to play with the roof closed, in the competition, because I was the first player to hit in the Centre Court with the roof closed," said Nadal. "There is no big difference. With the roof open there is no wind at all, so it's not a big change. And the roof is so high you don't feel that you are closed… It's an unbelievable, unbelievable court."
The Tennis season is halted for an indefinite period due to the coronavirus pandemic. The US Open 2020 will commence on August 24 if the tour resumes by then. We hope that we can see the top tennis stars at the Arthur Ashe Stadium soon.
Varun Khanna
MBA tech grad.| Sports enthusiast| Writer by passion