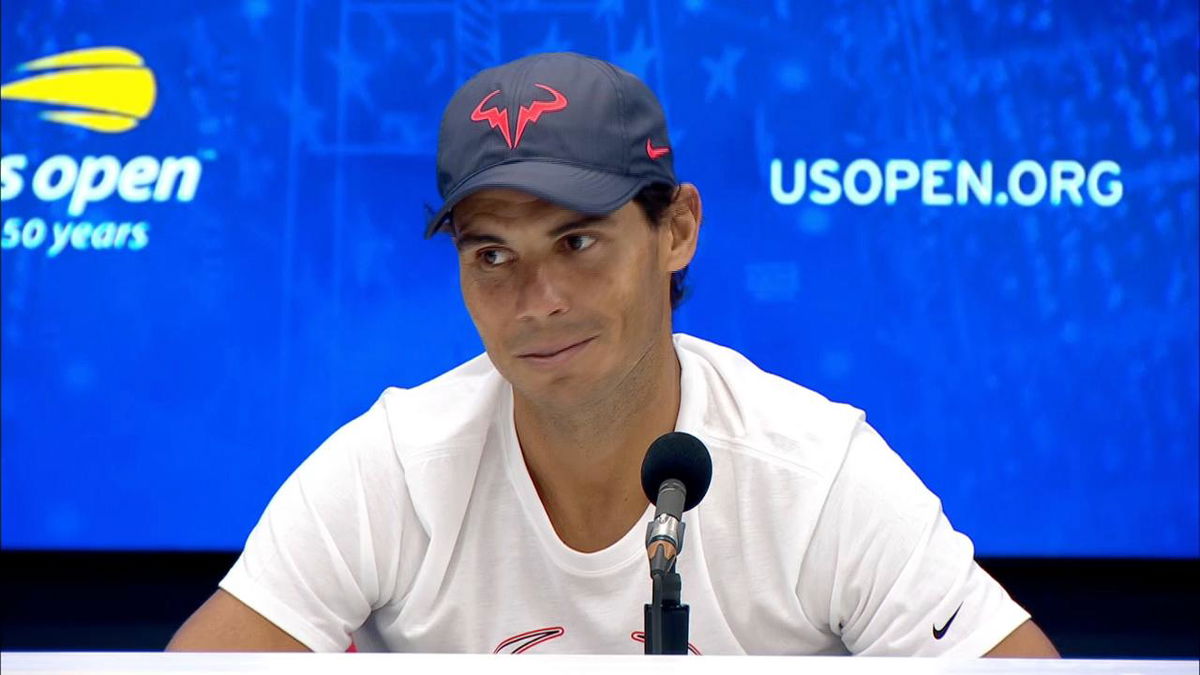 Rafael Nadal is one of the most significant figures on the ATP tour. This is the reason why he has been in so many press conferences throughout his career. That's not to say every press conference has gone smoothly. Check out this one time he got interrupted by a phone call during a press conference.
Mommy's duties to check on her baby.

"Mamá, could you do me a favour?…I'm at a full blast press-conference… I'll call you back later". pic.twitter.com/DFufqyuWwc

— 𝐧𝐢𝐧𝐞𝐥𝐥𝐞 (@_phenomenadal) March 25, 2020
Who Interrupted Rafael Nadal?
In the video, we see teenage Rafael Nadal in the middle of a press conference when his phone started to ring. The person who interrupted him by calling was none other than his mom. I think we all can understand this as it is a mother's duty to check up on her son.
Young Rafa picked up the phone and told her in Spanish, "Mamá, could you do me a favor?…I'm at a full blast press-conference… I'll call you back later." The reporters had their laugh during the conference and Rafa also couldn't help but smile.
We have not seen Rafa in such post-match conferences because there have been no tennis matches. This is because the coronavirus pandemic has suspended the ATP tour. This will make us tennis fans ask the question – when is the ATP tour returning? Unfortunately, there is no clear answer.
The ATP tour suspension has been extended not once but twice. The official date set by the ATP for resuming the tour is July 13th but with the current situation, it looks like the tour won't resume even by then. If we do not see any improvement in the near future, then it is likely we will not see any tennis this year.
That is not something that we tennis fans want. That is not something Rafael Nadal wants. He will want to have the chance this year to equal Roger Federer's record for the most grand slam titles. If the virus is contained, he will have that chance and will do his best to achieve that goal.