WATCH: When Rafael Nadal Threatened to Sue Former French Sports Minister for Defamation
Published 03/16/2020, 9:39 AM EDT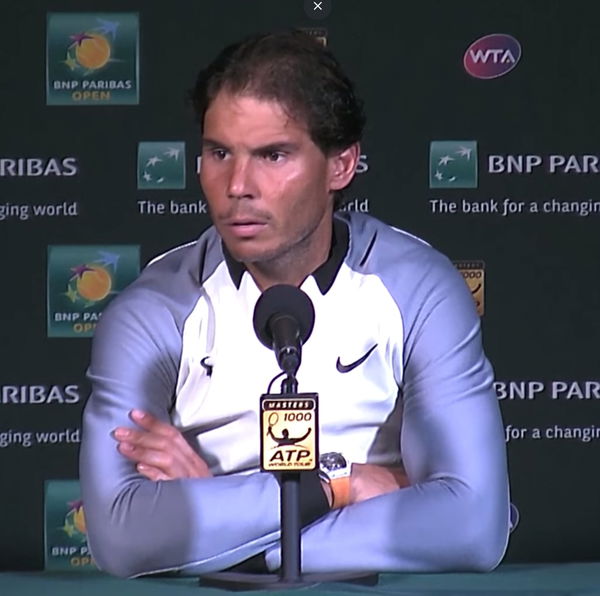 ---
---
I look at Rafael Nadal and see one of the greatest competitors in any sport. You can feel his intensity, his hard work, and his pain as he gives it his all in every tournament he plays. A tennis fan worth his salt will know Nadal would rather not play than cheat and win.
ADVERTISEMENT
Article continues below this ad
And yet, there are those who don't think twice before spouting out rubbish claims.
Banter is something that you will see in any sport. In tennis, it is more among the fans than the players. However, there is a huge difference between banter and straight-up false and defamatory claims.
ADVERTISEMENT
Article continues below this ad
"I'll sue her" – Rafael Nadal
Rafael Nadal had struggled during the 2012 season with injuries cropping up to hamper the Spaniard. Tendinitis in his knee forced the Spaniard to withdraw from the season a little after Wimbledon.
However, these facts were disputed by the former French Sports Minister, Roselyne Bachelot, who said the real reason for his absence was doping. She claimed Nadal had tested positive for performance-enhancing drugs and hence decided to withdraw from the season to hide that fact.
As you can imagine, Rafael Nadal was not happy about it. He vowed to sue Bachelot for her irresponsible claims against him.

It is not often we see Rafa so riled up, but he certainly was here. As Nadal says, Bachelot is a public figure who held an important office in government. Her words carried some weight. It was utterly disgraceful for her to make such comments without any proof on the matter.
You cannot simply make claims that hurt a person's reputation and honor, and Rafa is one of the most honorable men in sports.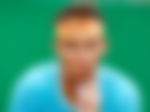 Nadal did go on to sue the lady as he said, and won the case too. The courts ordered Bachelot to pay the Spaniard a sum of €10000 ($11195) in damages.
ADVERTISEMENT
Article continues below this ad
"When I filed the lawsuit against Mrs. Bachelot, I intended not only to defend my integrity and my image as an athlete, but also the values I have defended all my career. I also wish to stop any public figure from making insulting or false allegations against an athlete using the media, without any evidence or foundation, and to go unpunished."
Nadal went on to donate the amount he received in damages to a non-governmental charity in France.
ADVERTISEMENT
Article continues below this ad
Now how can anyone bad-mouth this gem of a man?