WATCH: When Roger Federer And Bill Gates Trained Together
Published 04/15/2020, 1:34 PM EDT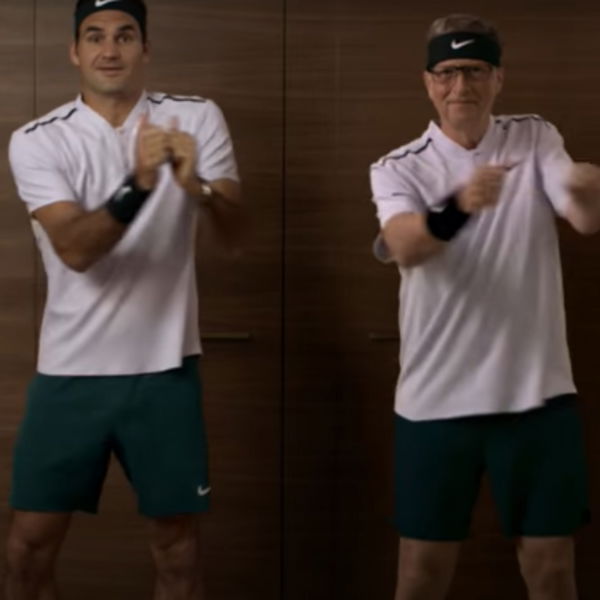 ---
---
Roger Federer and Bill Gates have shared a great friendship for the longest time. This has also translated into their philanthropist ventures with both teaming up various times to help the Roger Federer Foundation in its ambitious projects for the education of African children.
ADVERTISEMENT
Article continues below this ad
The latest example of this was this year when Roger Federer got the help of Bill Gates, Rafael Nadal and Trevor Noah in an exhibition match. However, Gates is someone who has played tennis multiple times in partnership with Roger Federer. One of these grand events took place in San Jose in 2018. This was labelled as the Match for Africa. The proceeds from the event would be utilized for the Roger Federer Foundation.
However, the promotional video for the event was extremely entertaining. Roger and Bill shot an amazing caricature.
ADVERTISEMENT
Article continues below this ad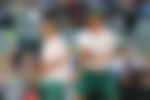 WATCH – Mirka Explains Her Role As The PR Manager Of Federer
What was so interesting about the video shot by Roger Federer and Bill Gates? 
Roger and Bill were slated to face American player Jack Sock and his partner Savannah Gutherie, who was the co-anchor of NBC News's TODAY. However, Roger and Bill had teamed up together the previous year for a match aiming at a similar initiative in Seattle.
ADVERTISEMENT
Article continues below this ad
Even though the two had won, Roger didn't look very impressed with Gates in the promotional video. That's why he decided to give his partner a total makeover before the ultimate challenge. He whipped him into shape by making him do some intense physical exercises that broke his body.
Know More – "I Want Roger Federer To Play Until He Is 45" – Horacio Zeballos
In fact, as Bill Gates pulled in some crunches, Roger kept count. However, the tally soon went up to infinity! Bill's transformation was not restricted to his physical work. Roger had to ensure that Bill became smarter as he made him read a tennis technicalities book.
ADVERTISEMENT
Article continues below this ad
The last but the most important touch was to look match ready. Roger prepared Bill in the way he wanted, exactly like himself. The two certainly made a promo video that made many fans want to come and view the match.