WATCH: When Roger Federer Broke Down Into Tears After Heartbreaking Loss To Rafael Nadal
Published 02/19/2020, 12:54 PM EST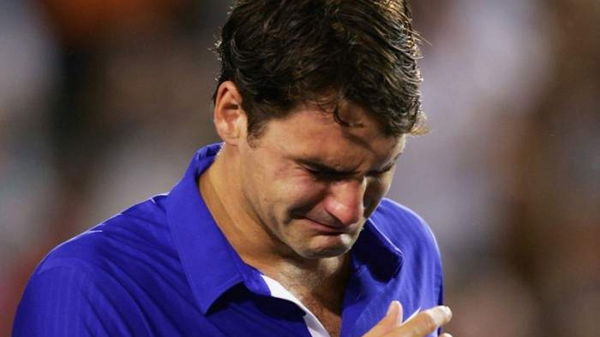 ---
---
There are many events in tennis history that owe their popularity to Roger Federer. Probably, one event that will be etched in the minds of tennis fans forever is the post-match ceremony of the finals of Australian Open 2009.
ADVERTISEMENT
Article continues below this ad
It gave birth to one of the most emotional moments in tennis history. Post his loss to Rafael Nadal, Roger Federer broke down in tears and was unable to complete his speech. As Federer thanked the crowd for their support, he said through tears – "God, this is killing me."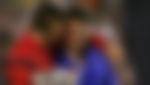 ADVERTISEMENT
Article continues below this ad
He withdrew from the podium to take some time. Rafa climbed on to the podium and comforted his greatest rival on the court but a good friend off it. The Swiss player returned the generosity as he walked back to the microphone and said that he didn't want to have the last words on Nadal's special night.
This is what the humble Spaniard at the cusp of greatness had to say – "Roger, sorry for today. I really know how you feel right now. It's really tough, but remember you are a great champion, one of the best in history, and you proved that."
However, it was not just a finals loss that made Federer so emotional. Some heavy context came with it. Let's explore the reasons for Roger's splurge of emotions at the epic event.
Why Was Roger Federer So Emotional?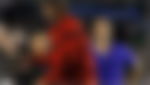 First of all, the sheer grandeur of the match was worth paying attention to. There were 15000 spectators at hand to watch the epic clash. Expectedly, the two stars didn't disappoint. In a four hour twenty-three minute clash that stretched for five sets, Nadal won 7-5, 3-6, 7-6, 3-6, 6-3.
Know More – WATCH: Roger Federer Shares Recap Video From Epic Match In South Africa
In a match that is so exhausting, you expect to be on the winning side once it ends. Losing after so much effort might have been the immediate trigger for the Swiss maestro.
However, the greater context is important. The Nadal-Federer rivalry that is so popular today was at its prime. Both players wanted to win against each other no matter what it took.
To add to that, all of the five grand slam finals that Federer had lost, were against the emerging Spaniard. Including the Australian Open 2009, Roger had lost three out of four straight grand slam finals to Nadal. The other two were French Open 2008 and Wimbledon 2009. Overall, Nadal had now won 13 of their 19 meetings.
Losing to his arch-nemesis again might have broken the legend.
However, Federer was carrying some strong expectations in the final. He was at the verge of history as he chased the all-time Grand slam record of Pete Sampras (14).
ADVERTISEMENT
Article continues below this ad
Know More – "If You Ask About The Numbers, Roger Federer Is The Most Successful Player" – Boris Becker
If we were to explore reasons, it might also be that Federer had a premonition of the things to come. In the years since, Roger has won 7 grand slams, while Nadal has won 13. Federer might have predicted that a new star was being born who was there to challenge his legacy.
To be honest, Roger still has the all-time record of 20 grand slams. Nadal stands a close second at 19.
ADVERTISEMENT
Article continues below this ad
Who do you think will go down as the greatest of all times?