WATCH: When Roger Federer Called Rafael Nadal a 'B*stard'
Published 01/11/2021, 2:34 AM EST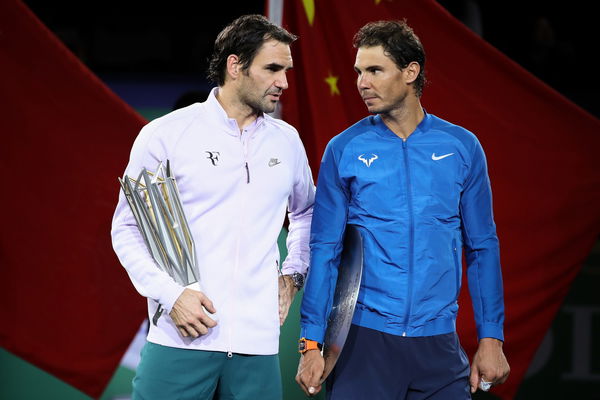 ---
---
Two of tennis's greatest icons, Roger Federer and Rafael Nadal have enjoyed tremendous success in their careers. The two athletes have showcased dominance like never before. With each of them winning 20 Grand Slams, clearly highlights that aspect. The Swiss and the Spaniard have led the headlines since the early 2000s.
ADVERTISEMENT
Article continues below this ad
As time has gone by, Federer and Nadal have played each other on 40 occasions, with the Spaniard having the edge 24-16. Of course, they've played each other at various exhibition events over the years. It just goes to indicate, the number of times these guys have been around each other.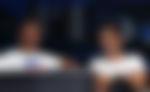 Roger Federer and Rafael Nadal Shoot Promotions at Miami Open
ADVERTISEMENT
Article continues below this ad
Recently, there was a clip of the two greats fulfilling professional commitments at the Miami Open a few years ago. Both athletes are facing the camera, performing their acts in separate corners. At one point, the 8-time Wimbledon champions cross paths with the 13-time Roland Garros winner, when it so happens that Federer in a light note called Rafa a 'bastard'. 
As a matter of fact, it goes to suggest that these guys have a warm time when they step outside the tennis courts. The number of interactions they've had over the years has made them familiar with each other. When Rafa won the French Open last year, Roger posted a pleasant message on
Instagram
for his arch-rival turned friend.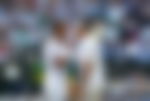 Roger Federer of Switzerland shakes hands with Rafael Nadal of Spain after defeating him in the Men's Singles Semi Final at The Wimbledon Lawn Tennis Championship at the All England Lawn and Tennis Club at Wimbledon on in London, England. (Photo by Simon Bruty/Anychance/Getty Images)
ADVERTISEMENT
Article continues below this ad
Federer and Nadal Travel Along With Their Entourage
One could argue on the matter that at times Roger Federer and Rafael Nadal spend more time on the men's tour rather than with their families. Yes, with time, players have started bringing along their families, which does help in creating memories of the moments that matter most, like winning a title at a particular event. 
These two legends of the game have surely left a huge legacy in the men's game. With time going by, there wouldn't be much left in the tank after dominating the game for decades. As a true fan of the game, one should cherish the moments we see them enjoying themselves on the tennis courts. 
ADVERTISEMENT
Article continues below this ad