WATCH: When Roger Federer Ended Rafael Nadal's Historic 81 Match Winning Streak on Clay
Published 02/10/2021, 12:02 PM EST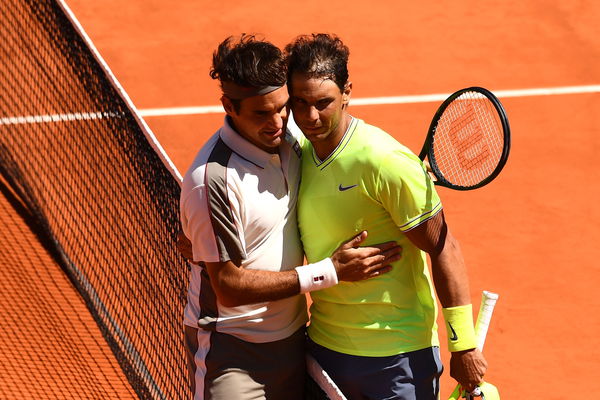 ---
---
Roger Federer dominated tennis in the 2000s. And after the emergence of Rafael Nadal in 2005, the Spaniard dominated the clay courts and ultimately racked up an 81-win streak on clay across three years. But, it was Federer who ended this incredible run in 2007.
ADVERTISEMENT
Article continues below this ad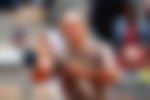 Rafael Nadal's impressive 81 match win streak
ADVERTISEMENT
Article continues below this ad
From the 2005 Monte Carlo Masters to the 2007 Hamburg final, Nadal remained unbeaten on the dirt. That was the longest win streak on any surface in the Open Era. It was a spectacular run that came to an end in spectacular fashion.
During the streak, Nadal won 15 clay titles including two French Open titles. On numerous occasions, he defeated Federer in the finals of these events.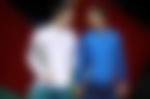 Before the 2007 Hamburg final, Federer had faced Nadal five times on clay, losing all five. But, the 2007 season was different for Federer, he was at his peak. In 2006, he had won 92 matches and had lost just five matches. He was having a similar season in 2007. Federer reached the 2007 Hamburg final with the win-loss record of 23-4 and two titles.
Roger Federer's dominant victory over Rafael Nadal
The match had begun with the same rhetoric of Nadal breezing past Federer. But, Federer had other ideas. The first set was difficult for Federer as he took time to get accustomed to the clay court. Nadal had taken an easy 6-2 lead in the match.
In the second set, Federer served differently, and his returns were brilliant. Nadal always targeted Federer's weak backhand, but on that day the Swiss maestro's backhand was flowing. Federer changed the tide completely and took the second set, 6-2.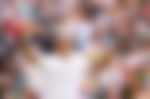 Roger Federer bageled Rafael Nadal
Later on, Federer did the unthinkable of bageling Nadal on clay. Federer still is one of the very few people to bagel Nadal on the dirt. And with the third set victory, Federer broke Nadal's 81 match win streak on clay.
After the match, Federer was ecstatic that he won his first clay title since 2005. He was happy with his returning and serving and praised Nadal's incredible win streak.
"It was an incredible performance from my side. I had a great day; it's nice to be playing well again. It's my first title on clay in a couple of years. I was dictating play. His streak was phenomenal — 81 matches in a row on clay is fantastic," Federer said.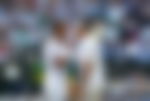 Rafael Nadal's revenge at Wimbledon 2008
ADVERTISEMENT
Article continues below this ad
As always, Nadal didn't have any regrets. He hailed Federer as the best in the world and claimed that if someone had to break the streak, it had to be Federer.
"If I have to lose against anyone, then he is the man. I am not sad to lose to the best in the world." Nadal said.
Nevertheless, the FEDAL rivalry continued further and Nadal returned the favor. A year later in 2008, Nadal broke Federer's 65 match win streak on grass. Nadal had defeated Federer in the marathon 2008 Wimbledon final to end the streak. Federer was unbeaten from the 2003 Halle Open to the 2008 Wimbledon final.
ADVERTISEMENT
Article continues below this ad