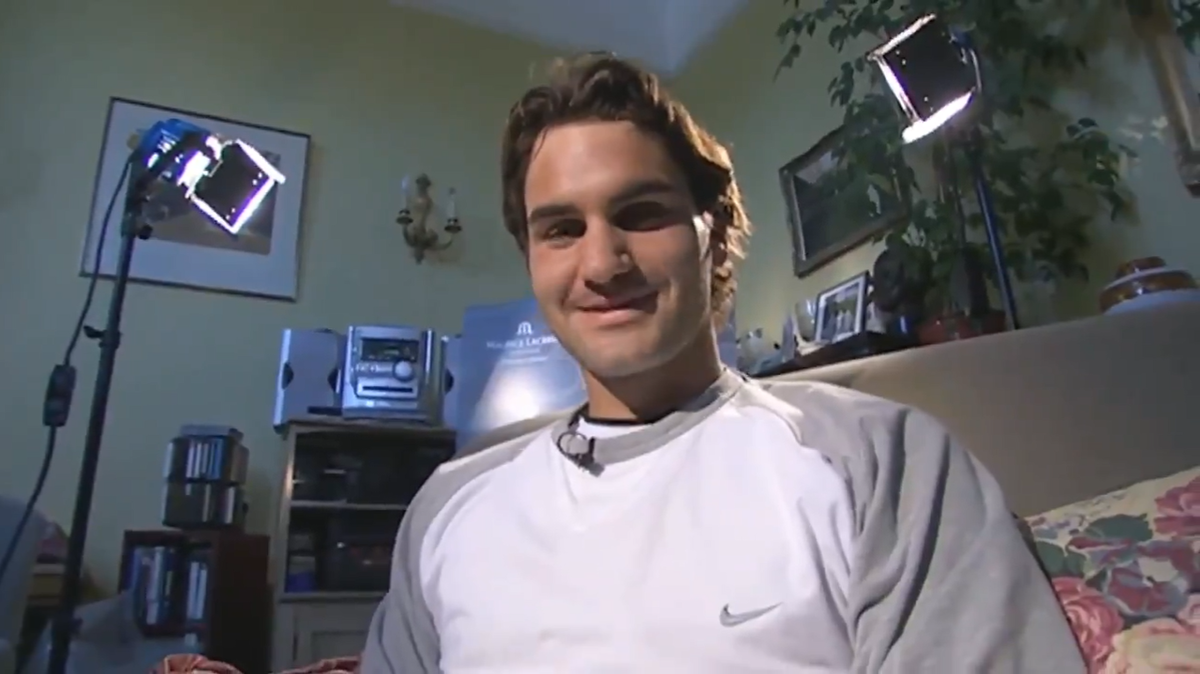 Roger Federer has made numerous television appearances over the years. Being the greatest tennis star, every brand and Primetime TV host wants just a few minutes of Federer. Why shouldn't they? The man's worth a fortune with all the brand value he has amassed over the years.
However, as many of my friends in the entertainment business would know, it's a difficult task creating a show. There are many minor mistakes and behind the scenes hassles that go behind creating even a 5-minute video package for you. Sometimes, these errors end up creating some very funny moments.
One such cute moment of ignorance occurred with Roger Federer in 2013. The Swiss maestro was shooting an intro for a feature that Trans World Sport was creating on him. However, a brief behind the scene mistake of his was caught on camera.
Know More – Beijing Olympics 2008: Recalling The Solitary Gold Of Roger Federer
What was the funny error made by Roger Federer? 
As part of his shoot, Federer was supposed to sign on the camera. The shot would then be used as the intro for his feature. However, funnily enough, the Swiss maestro forgot to uncap his pen before signing his name.
overcoming adversity pic.twitter.com/6ytkmEegpA

— alba🦋 (@sassyfed) March 26, 2020
Obviously, this led to the host and Federer, both breaking into a round of laughter. The other video shows Roger actually executing the action properly.
Know More – "I Used To Chase The Players For Autographs" – Roger Federer
The Swiss star has had a pretty special relationship with Trans World Sport. In fact, Roger gave an interview to the show back in 2001. Federer was only 19 years old and had just one ATP World Tour title.
Like a squirrel eyed ambitious boy, he revealed how he wanted to be the best player in the world. He had just come after a Wimbledon victory against the best grass-court player of the time – Pete Sampras. However, hardly anyone knew that the same boy would go on to break every possible tennis record.