WATCH – When Serena Williams Wanted To See Rafael Nadal's Abs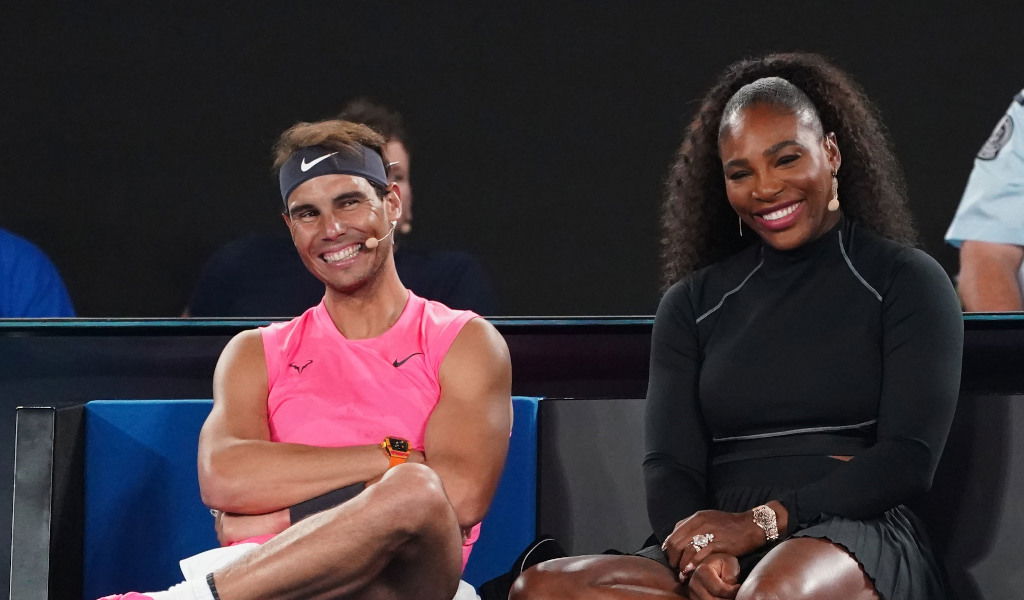 The 23-time Grand Slam champion Serena Williams once mentioned that she's a huge 'Rafael Nadal fan' and she closely follows him. She admires his work ethic and tries to produce the hefty forehand likes Rafa does.
Also, in 2010 she accepted that she's in love with Rafa.
Yes lol RT @MrShadykady: @serenawilliams Are you in love with Rafa Nadal?

— Serena Williams (@serenawilliams) September 8, 2010
More than his tennis, Rafa fans adore his muscular physique. Be it his Popeye left arm or his brawny legs the tennis world is a big fan of his body. Not to forget the Mallorcan muscleman's abdominal muscles. They stand out when Rafa sometimes takes off his shirt on the court.
When Serena Williams interviewed Rafael Nadal
Once Serena Williams had an opportunity to interview Rafael Nadal, and she said: "So Rafa, you do have a great body…" she got interrupted by John McEnroe and then she continued, "can we see your abs?"
Throwback to this epic moment when Serena Williams interviewed Rafael Nadal pic.twitter.com/2Sc1l4aSl0

— ✨ (@rafaIicious) March 23, 2020
At US Open 2019, Rafa commented on his body: "I would love a new body, but it's not possible at the moment. Maybe in 100 years, you will be able to change everything, but not now."
His body has experienced numerous injuries and surgeries, but it's certainly one of the fittest bodies in the men's game.
Both Williams and Nadal are good friends and they have a congenial relationships. The duo won their first Slam together at Wimbledon 2008 after Nadal snapped Roger Federer's 65-match winning streak. 
That year, the Spaniard Rafael Nadal became the first man since 1980 to pull off a 'Channel Slam' (winning French Open and Wimbledon back-to-back). Again in the year 2010, the American ace Williams shared the Wimbledon champion's dice with Nadal.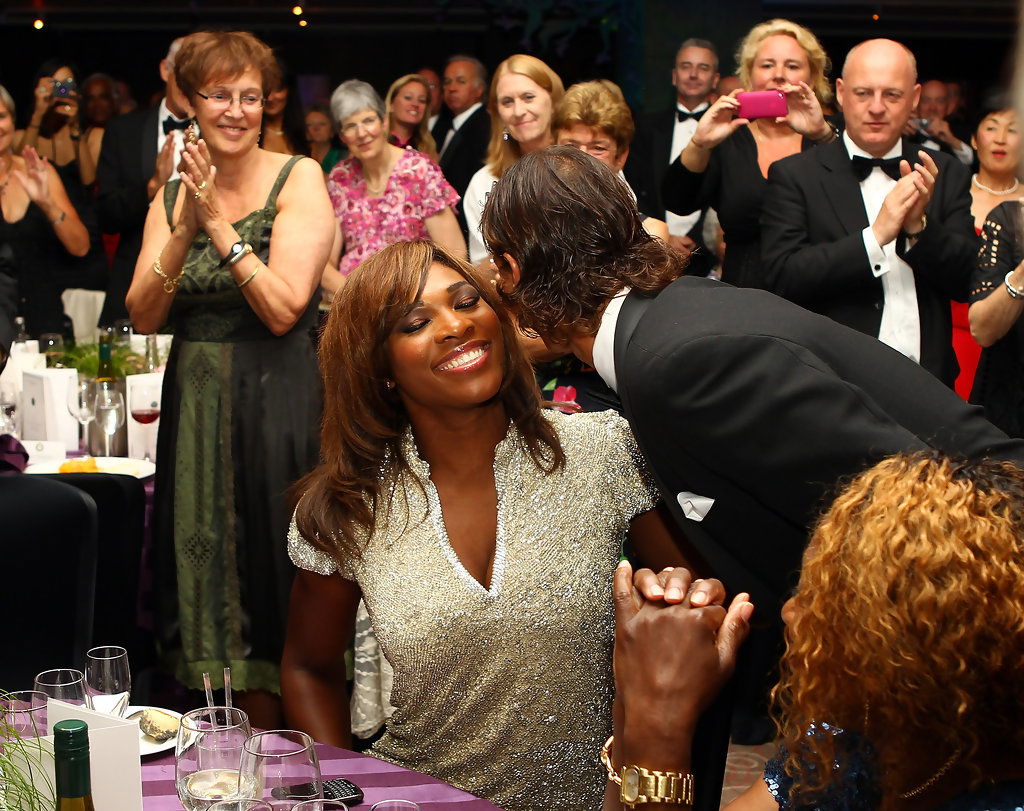 Their friendship has traveled a long way. They have been clinching Slams together. And years later at US Open 2019, Nadal said: "Serena is amazing at what she's doing, all the very best to her. She's fighting to win again here (New York)."