WATCH: When Simone Biles Nearly Passed Out on Meeting Zac Efron at Rio Olympics 2016
Published 10/19/2021, 1:19 PM EDT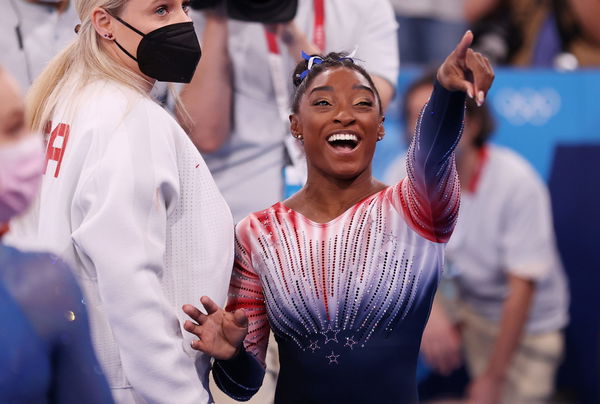 ---
---
Biles turned towards gymnastics at the age of six and has never looked back since then. Bagging one accolade after another, she has proved to the world she is beyond extraordinary. Even though Simone Biles is an Olympic gold medalist with a vast fan following, turns out, she is a fan girl herself.
ADVERTISEMENT
Article continues below this ad
Despite her legendary stature, Biles has a celebrity crush. Unsurprisingly, Hollywood heartthrob Zac Efron has charmed Biles with his good looks and humble personality. Notably, Biles had also revealed that she literally had the biggest crush on the actor.
ADVERTISEMENT
Article continues below this ad
An ardent supporter of Team USA, Zac also paid a surprise visit to the team after they won gold at the Rio Olympics. In the throwback video, fans can see how excited Biles was to meet her celebrity crush.
"I will pass out" – Simone Biles on meeting Zac Efron
In Rio Olympics 2016, Simone Biles stunned the world, grabbing 5 medals, out of which 4 were Gold. She outlived all expectations, first leading the charge to gold in the team event and then winning the individual all-around.
She also won the floor and vault events, becoming the fifth female gymnast to claim four gold medals at a single Olympics. Biles also captured a bronze in the balance beam to bring her medal tally to five.
It was after winning her 4th medal that actor Zac Efron came to pay a surprise visit to the US women's gymnastic team. Simone Biles was beyond herself, almost passing out when she actually met him.
"If you bring him out, I think I'm gonna pass out," said Biles even before meeting Zac.
When the producers told her that he was actually coming, she didn't believe them at all.
"Stop, you're lying," an excited Biles said. "Stop, no way, no way.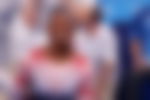 Biles makes Efron nervous
Efron himself was very nervous before meeting the team. He revealed how he was hiding in a closet, gathering his withes to face the team in the room.
ADVERTISEMENT
Article continues below this ad
"They won gold medals, they were crushing it the entire Olympics, and I was like hiding in a closet waiting to come in, so I didn't know what to think," Efron said. "I kind of was getting nervous myself, but it ended up being so sweet."
"When I found out Simone and this team were fans, I was like, 'What kind of guy am I if I don't show up?'" Zac added.
Even years later, Simone and the team's reaction continues to make rounds of the internet. Clearly and deservingly, a small courteous gesture from the hollywood actor meant the world to the then US women's gymnastics teams.
ADVERTISEMENT
Article continues below this ad