WATCH: When Stan Wawrinka Called Roger Federer An A**hole
Published 03/13/2020, 12:50 PM EDT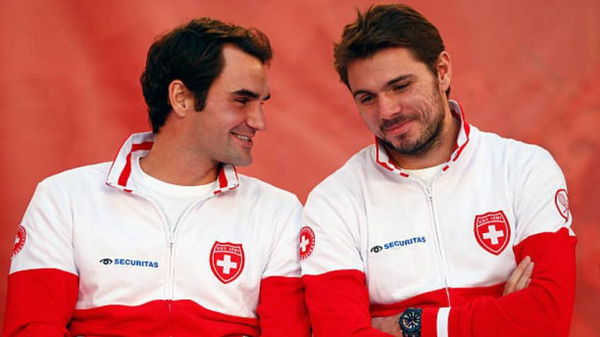 ---
---
There are very few people in the world who'd use an expletive for Roger Federer. The Swiss star is just a very amiable person and he won't give you any reason to be angry. In fact, even his most intense moments on court don't transcend beyond a very cold stare.
ADVERTISEMENT
Article continues below this ad
With all that context, would you believe that he was once called an a**hole by none other than his compatriot and former doubles partner Stan Wawrinka?
What got over Wawrinka? What was the context? Let's find out.
ADVERTISEMENT
Article continues below this ad
ADVERTISEMENT
Article continues below this ad
Why did Stan Wawrinka use an expletive for Roger Federer? 
Wawrinka and Federer had just finished a gruelling finals contest at Indian Wells. The year was 2017. Post match, a losing Wawrinka got emotional over the loss to one of his closest friends. However, he was only filled with respect for the great tennis star. As Roger Federer continued laughing, a playful Stan Wawrinka proceeded to call him an a**hole –
"He's laughing. He's an a******e, but it's okay."
ADVERTISEMENT
Article continues below this ad
"I lost some tough ones against you, but when you played the final in Australia I was still your biggest fan so congratulations on your comeback and congratulations for today.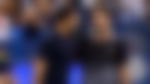 Know More – "I Don't Take Inspiration From Other Golfers" – Justin Rose Prefers Roger Federer Over All Golfers
"Anybody who loves to watch tennis loves to watch you so it's always good to see you back at that level, hopefully for many years."
Stan Wawrinka is alluding to the magical comeback that Federer had made that year. After a drought that saw Federer without a grand slam from 2012-2016, Roger made his magical return to top contention by winning the Australian Open that year. His revived backhands were a thing of beauty.
Interestingly, Federer's absence from the top spot coincided with Wawrinka golden period in tennis. Between 2014-2016, he won three grand slams, breaking the big 3 dominance. He won the Australian Open, the French Open and the US Open respectively. In fact, for the first time in his life, it looked as if he was out of the shadow of his legendary fellow country player.
Unfortunately, Federer's return meant a cruel journey back to the bottom for Wawrinka. Poor form and injuries derailed his momentum. He is still hovering around the top 10 but is nowhere near the level he had once achieved.
Why was Federer laughing at Wawrinka?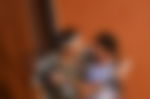 An ecstatic Roger Federer made it clear that he was laughing because he didn't want to give his sad friend a grumpy look –
"I was trying, when he looked at me, not to give him the sad face," he said.
Know More – The True Gentleman Of Tennis – Top Sportsmanship Moments Of Roger Federer
Federer revealed that he achieved that –
"I was looking at him going, 'You'll be fine,' and gave him a laugh, say, maybe gets his mind off it. I guess I achieved that."
Roger Federer has again taken an off period due to injury. He is struggling with a nagging knee injury. Who knows, maybe it is time for a dormant Stan Wawrinka to rule the world of tennis once again.