WATCH: When Sting Pushed the "Immortal" Hulk Hogan to the Limits in a Bloody Battle at TNA
Published 01/28/2021, 9:13 AM EST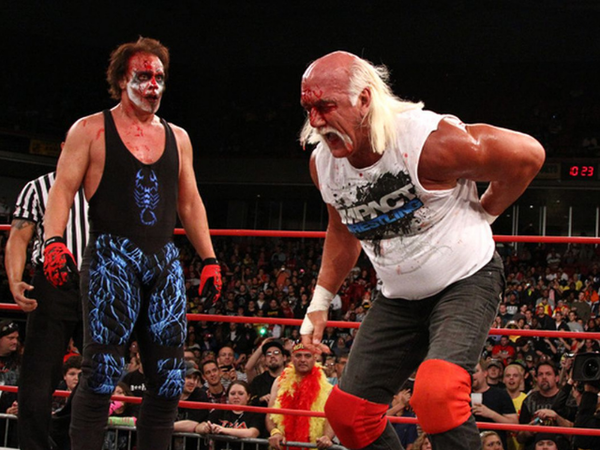 ---
---
The wrestling universe has always been divided by opinions about the feud between Sting and Hulk Hogan in TNA. Some believe it was a waste of time, while others believe it was engaging.
ADVERTISEMENT
Article continues below this ad
The rivalry started when Hulk Hogan and Eric Bischoff arrived in TNA. Something about the duo triggered Sting, as he believed they were conspiring against the company.
It was soon revealed that Hulk Hogan, Eric Bischoff, Jeff Hardy, Abyss, and Jeff Jarrett had secretly formed a faction called 'Immortal' and wanted to control the company.
ADVERTISEMENT
Article continues below this ad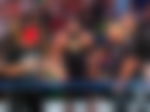 They invited Sting and Kevin Nash to join as well, but they rejected the offer and left the company. After they left, Immortal took over TNA's control.
Immortal ruled the company until Sting returned in March 2011 and secured the TNA World Heavyweight Championship. He held onto the title until August 2011, when he lost the title to Kurt Angle, who received help from Hulk Hogan.
Finally, Sting snapped and asked Hulk Hogan to mend his ways. When it didn't make a difference, Sting defeated Ric Flair and earned a spot against Hogan for Bound for Glory 2011. The stipulation dictated that Hogan would have to return the control to Dixie Carter if he lost.
How did the Hulk Hogan-Sting feud end?
The feud ended at Bound for Glory 2011 when Sting defeated Hogan, and Carter got the company's control back.
After the match, the rest of the Immortal arrived and started beating The Stinger. It wasn't possible for him to fend them off by himself, and he ended up asking Hogan for help.
Hogan helped.
ADVERTISEMENT
Article continues below this ad
He took out the Immortal, marking his face turn, and this made the crowd go berserk.
Unfortunately, the match failed to impress the audience. It was slow and did not capture the essence of two brilliant pro-wrestlers fighting. Even though the ending stole the show, the overall rivalry was interesting as it gathered the crowd's attention. On top of that, Hogan has always been great at managing crowds and engaging with them.
ADVERTISEMENT
Article continues below this ad
Sting and Hulk Hogan made a feud that few had confidence in a legendary point in TNA's history.